Scientific name: Peziza repanda Persoon
Derivation of name: Repand- means "folded
backward, turned up" in reference to the bent
backward or turned down margin observed in some specimens.
Synonyms:
Common name(s): Recurved cup
Phylum: Ascomycota
Order: Pezizlaes
Family: Pezizaceae
Occurrence on wood substrate: Saprobic; single
or clustered on decaying hardwood and adjacent
soil; spring through fall.
Dimensions: Cup to saucer-shaped, 6-12 cm
wide; stalkless but attached to wood by central
knob of tissue.
Sterile outer surface: Whitish, pale whitish-
brown; minutely pubescent.
Fertile inner surface: Pale brown to dark brown;
smooth.
Edibility: Not recomended
Comments: The margin is sometimes folded in
toward the center of the cup. There are similar
species found on soil which can only be differentiated
using microscopic characteristics.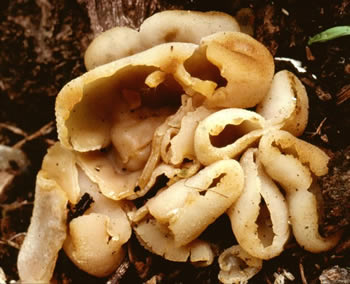 Figure 1. A cluster of recurved cups. Photo © Steve Nelsen.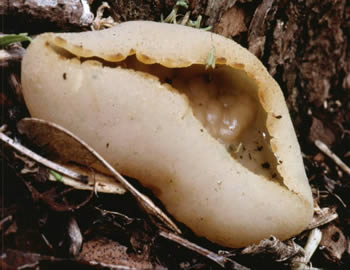 Figure 2. Note the white sterile surface, brownish fertile
surface, and recurved margin on this specimen.
Photo © Steve Nelsen.