Scientific name: Ganoderma lucidum (Curtis) P.
Karst.
Derivation of name: Ganoderma means having a " shiny
or lustrous skin"; lucidum means "clear" or "shining."
Synonymy: Polyporus lucidus W. Curt.: Fr.
Common names: Ling Chih.
Phylum: Basidiomycota
Order: Polyporales
Family: Ganodermataceae
Occurrence on wood substrate: Saprobic and parasitic;
solitary to overlapping clusters at the base of living
deciduous trees, particularly oak (Quercus), and on dead
wood such as stumps and buried roots; May through
November, annuals but found year-round.
Dimensions: Caps up to 35 cm wide; stipes (when
present) 2.5-10 cm long and 0.5-4 cm thick, central or
lateral.
Upper surface: Covered with shiny, dark reddish-brown
varnish; glabrous.
Pore surface: Whitish to brownish; 4-6 pores per mm.
Edibility: Inedible.
Comments: Although inedible as is, a tea with medicinal
properties can be prepared from this shelf fungus and is
sold in health food stores as Ling Chih and as Reishi.

More information at MushroomExpert.com:
More information at TomVolkFungi.net: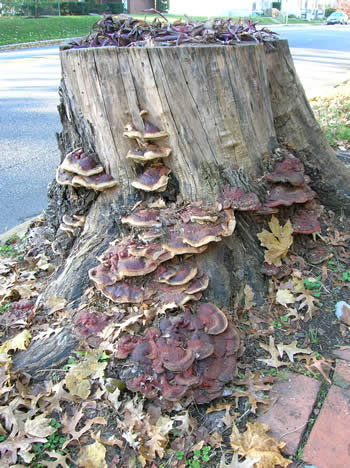 Figure 1. Ganoderma lucidum growing on a maple stump.
Photo © Gary Emberger.

Figure 2. This specimen of Ganoderma lucidum is
growing from the dead roots of a pin oak (Quercus
palustris) tree which had been removed a year before.
Photo © Gary Emberger.

Figure 3. Overlapping shelves and thick white growing
margins of Ganoderma lucidum. Photo © Gary
Emberger.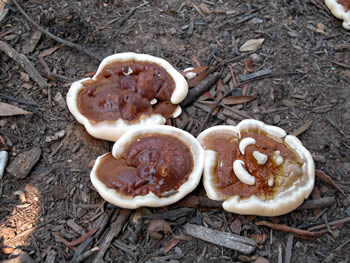 Figure 4. Note the shiny, varnished cap surfaces. Photo ©
Larry Grand.

Figure 5. New growth appearing from buried wood (roots).
Photo © Gary Emberger.



Figure 6. As the fungus grows it simply surrounds any obstacles
in its path. The blades of grass did not grow through the fungus
but rather were simply encompassed by the growing margin.
Photo © Gary Emberger.