Keynote Speakers
Melinda Lundquist Denton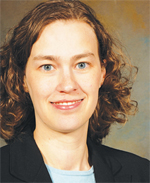 Melinda Lundquist Denton is an Assistant Professor in the Department of Sociology and Anthropology at Clemson University.  Her research examines the intersection of religion and family life in the United States, with a current focus on the religious lives of adolescents. 
Dr. Denton's primary work is with the National Study of Youth and Religion, a longitudinal mixed-method study of youth and young adults in the United States based at the University of North Carolina at Chapel Hill and Notre Dame University. She served as the Project Manager for Wave 1 and is currently a Co-Investigator for Waves 2 and 3. 
Dr. Denton's publications include Soul Searching: The Religious and Spiritual Lives of American Teenagers with Christian Smith and Religion and Spirituality on the Path Through Adolescence: A Research Report of the National Study of Youth and Religion with Lisa D. Pearce and Christian Smith.
Dr. Denton completed her Ph.D. in Sociology at The University of North Carolina at Chapel Hill.  She now resides in Clemson, South Carolina with her husband, Jason, and her two sons, Lukas and Everett.
David Kinnaman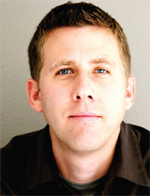 David Kinnaman is the President and Strategic Leader of The Barna Group. He is the author of the best-selling book, unChristian: What a New Generation Really Thinks About Christianity, and the Barna report, Teens and the Supernatural. 

Since joining Barna in 1995, David has designed and analyzed nearly 500 projects for a variety of clients, including Columbia House, Compassion International, Easter Seals, Focus on the Family, Habitat for Humanity, Integrity Media, InterVarsity, NBC-Universal, Salvation Army, Sony, Thomas Nelson, Time-Life, Prison Fellowship, World Vision, Zondervan and many others.

As a spokesperson for the firm's research, he is frequently quoted in major media outlets (such as USA Today, Fox News, Chicago Tribune, New York Times, Los Angeles Times, Dallas Morning News, and The Wall Street Journal).  He is also in demand as a speaker about trends, teenagers, vocation and calling, young leaders, and generational changes.
The son of a lifelong pastor, David has served in various capacities within congregations he has attended, including working with teenagers, teaching, and providing strategic consulting. He graduated from Biola University (La Mirada, California), where he served as Student Chaplain.

David and his wife, Jill, live in Ventura, California, with their three kids.