The Mendelssohn Piano Trio
Date: October 25th, 2014
Location: High Foundation Recital Hall
Time: 7:30pm - 10:00pm
Cost: Free tickets are required for admission to this event. To reserve, contact the Messiah College Ticket Office at 717-691-6036.
Mendelssohn Piano Trio presents a second program of the complete Beethoven's piano trios cycle.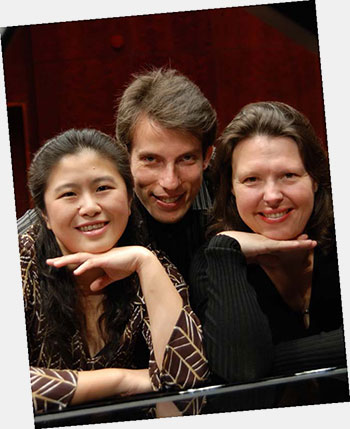 This program offers a unique insight into the evolution of Beethoven's compositional style and an overview of his extraordinary legacy. Compositions from early, middle and late Beethoven will offer a journey from the witty "Piano Trio Op. 1, No. 1" to masterful "Kakadu" Variations, "Op. 121" and festive "Piano Trio Op. 70, No. 2."
Sponsored by the Messiah College School of the Arts

Reserve your free ticket for this event (first-come, first-served) at the Messiah College Box Office at 717-691-6036.