Events for Oct 20th, 2014 - Oct 26th, 2014
Showing 1 to 5 of 6 events.
Don Opitz
Date: October 21st, 2014
Location: Brubaker Auditorium
Cost: Free
2014 American Democracy Lecture
Date: October 23rd, 2014
Location: Parmer Hall, The Calvin and Janet High Center for Worship and Performing Arts
Time: 7:00 - 9:00
Cost: Admission is free and open to the public; no ticket required
"American Indians in the American Cultural Imagination"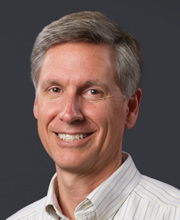 "Redskins." "Chiefs." "Braves." We see images of American Indians all around us. Where did these images come from and what do they have to do with the histories of real-life Indian people?
Philip J. Deloria, Carroll Smith-Rosenberg Collegiate Professor of History and Associate Dean for Undergraduate and Graduate Education at the University of Michigan

Contact: Shirley Groff
Sponsor: Messiah College Center for Public Humanities and the Department of History
Elective Chapels
Date: October 23rd, 2014
Location: Varies
Cost: Free
Manhattan Transfer: Living Room Sessions
Date: October 24th, 2014
Location: Parmer Hall, Calvin and Janet High Center
Time: 8:00
Cost: general admission $35; students $15 (with Messiah Student ID)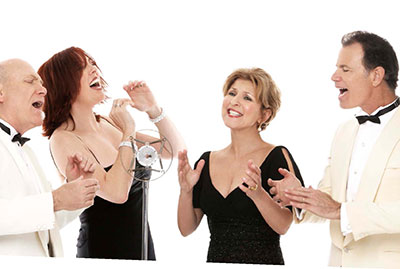 (Oct. 20, 2014) The Manhattan Transfer has confirmed that they will be performing at Messiah College's High Center on Friday, Oct. 24 as scheduled. Messiah College was saddened to learn last week of the sudden death of the group's founding member Tim Hauser. The prayers and condolences of our campus community are extended to Mr. Hauser's family, friends and fans during this difficult time.
Considered the greatest vocal group in history for broadening the musical landscape with their innovative jazz/pop sound, The Manhattan Transfer's presentation of "The Living Room Sessions" will take the audience on a journey from their early days through their long and successful career to the present.
The group will share some of the stories behind the music—their inspirations, collaborations and tales from the studio and the road. Accompanied by piano and bass, The Manhattan Transfer will perform some of their biggest hits as well as some lesser-known and never-released tunes.
Long known as musical pioneers, the platinum-selling super group made Grammy history by becoming the first to simultaneously win a Grammy in both the jazz and pop categories. The group, which is a member of the Vocal Group Hall of Fame, has won 10 Grammys and been nominated for 17.
Sponsored by the Messiah College Cultural Series
To order tickets call 717-691-6036 or buy online.
Visit the Manhattan Transfer's official website.

Fall Open House
Date: October 25th, 2014
Location: Calvin and Janet High Center for Worship and Performing Arts
Cost: Free
Resources: Open House Schedule | Info Session Schedule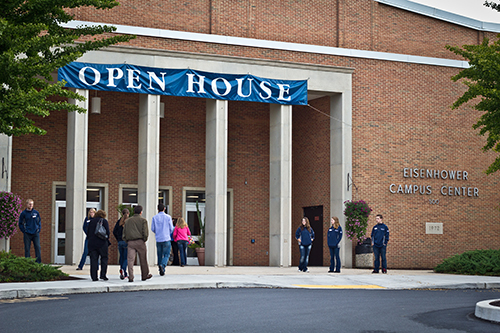 You and your family are invited to spend a day at Messiah College. Check-in for all open house days is at 8 a.m. in the main lobby of the Calvin and Janet High Center for Worship and Performing Arts.
Discover for yourself why approximately 2,800 young men and women have chosen Messiah College. Plan now to visit our campus in Grantham, Pa. just ten miles south of Harrisburg, for one of the open house days listed above.
The noon meal will be provided FREE to registered guests. Other highlights include campus tours and information sessions on admissions policies, financial aid, academic programs and campus life.