Office of Annual Giving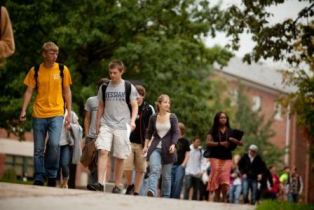 The Office of Annual Giving is responsible for encouraging annual support of the College, primarily through gifts to the Messiah Annual Fund. The Annual Giving team reaches out to all alumni, parents, and friends through Phonathon, mail, email, and personal relationships with our supporters.
Our primary objectives are to broaden the base of support for Messiah College, encourage Messiah Partner gifts to the Messiah Annual Fund, and foster good relationships between the College and our constituents. We also focus on various giving programs that further the College's mission.