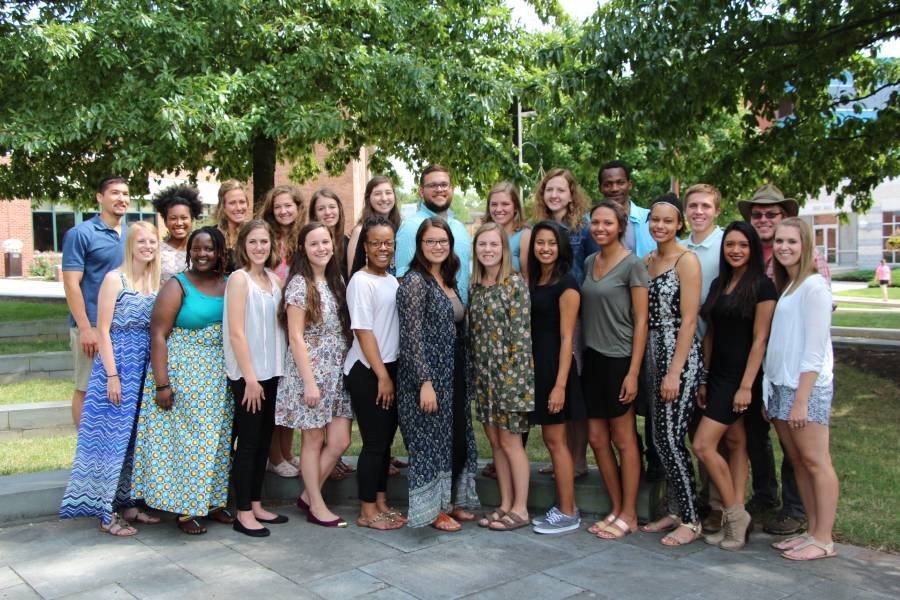 As a hub for service-learning at Messiah College,
the Agapé Center for Service and Learning develops, administers resources, and coordinates programs of service-learning, community service, and missions. It contributes to the mission of Messiah College to "educate men and women toward maturity of intellect, character, and Christian faith in preparation for lives of service, leadership, and reconciliation in church and society." Students, faculty, and staff work with community-based partners in local, national, and international settings to address community needs, to provide holistic learning opportunities for students, and to encourage students toward an ethic of discipleship, service, and civic engagement.
This is embodied by:
Supporting faculty in developing and/or re-designing courses to incorporate service-learning
Cultivating reciprocity and mutuality with community partners
Providing committed and trained students to work at significant community issues through authentic community agencies
Encouraging and equipping students to become servant leaders
Providing significant learning opportunities that provide reflection
Embodying a holistic theology that incorporates word and deed
Integrating reconciliation and working for righteousness and justice throughout our programs
Challenging students to embrace a lifelong "vocation" of discipleship and service in their occupations, churches, communities, and world.
Service-Learning is a rapidly expanding movement within American higher education. It is a type of pedagogy that intentionally integrates academic learning with community service in a credit-bearing academic course. This programming at Messiah has led to exciting opportunities for students and faculty to engage in service within the local community and abroad to receive experiential and contextualized learning experiences.
Learn more about Service-Learning here.