Service-Learning resources are available at the Agapé Center and at Murray Library. These sources can be found by visiting the Murray Library website. Directions for how to search for service-learning materials through the library website are included below, as are suggested research articles published by Messiah College faculty, and related web resources.
Finding materials on the Murray Library Website:
To locate books in the Agapé Center library:

In the library catalog, click on the Advanced tab
Under the locations menu, select Agapé Center
Type in "service learning" under keyword search

To locate books in Murray Library:

In the library catalog, type "service learning" in the keyword search
The 2012 IARSLCE Conference :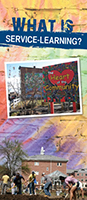 The International Association for Research on Service-Learning and Community Engagement conference is held annually in Baltimore, MD. This year (2012) marks the 12th year! There are over 175 conference sessions that are organized into eight different tracks and four different session formats. Session facilitators come from varied backgrouds and include students, educators from K-12 and higher education, administrators, and community partners. View this year's conference proceedings.
Facilitators of sessions at the 2012 IARSLCE conference have been uploading their
session materials
to their Proceedings pages. To access materials and/or post comments/questions (or to upload your own materials),
click here
and then navigate to the session(s) of interest using the navigation menu and word clouds or the search function.
The two keynote speakers have posted their slides and invite ongoing discussion on their page.
Harold McDougall, Professor of Law and one of the keynote speakers, has also posted a page of Reflection Related to Closing Achievement Gaps; he invites discussion of the ideas for actions that could be taken by individuals, citizen assemblies, businesses, and the White House. You are invited to read his reflection and/or share your thoughts in response.
A new book by Brian Nejmeh:
Service-learning has provided me the framework for integrating my faith into my discipline. The idea that student and faculty computer scientists can be involved in experiential learning in the form of engaging in projects of significance to our local and global community partners has been life-changing for me and my students. I thank the Agape Center and the Collaboratory for helping me see the significance of the service-leaning model.

Brian Nejmeh
A new blog by Margo Fryer:
Subscribe to Margo Fryer's blog. Margo Fryer is senior advisor for student learning initiatives at the University of British Columbia and founding director of both the UBC Learning Exchange and the UBC-Community Learning Initiative. Her blog is a great resource for service learning.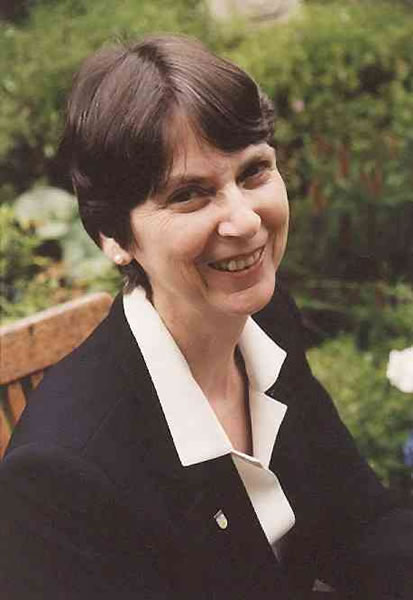 I am hoping to use this blog space to explore what it means for universities and communities to authentically engage with each other. I hope to bring to light some of the issues that advocates of community engagement may gloss over in their efforts to get this important activity institutionalized in Canada. Future posts will cover topics such as how to create and sustain relationships across the distance that often exists between postsecondary institutions and communities, how to navigate the cultural differences that can cause campus-community partnerships to go off the rails, why more women than men are attracted to this kind of activity, and how Canadian approaches to this field might be different from those in other jurisdictions. My goal is to deepen the discourse about community engagement so that an understanding of its complexities and subtleties can become a strong foundation for work that not only enhances students' learning but creates a new kind of interdependence between postsecondary institutions and the communities they have relationships with, whether these are local or global. The blog will appear every two weeks from now until April 2013. We welcome your participation in the dialogue. If you have ideas for topics you would like to see covered, or thoughts about what I have said in this post, please submit a comment.
Messiah Faculty Service-Learning Articles (for download):
Other Service-Learning Articles available:

Related Web Resources:

| | |
| --- | --- |
| 101 Ideas of Combining Service and Learning, FIU | Michigan Journal of Service-Learning |
| Offers practical and potential examples of community service projects faculty can combine with their current academic curriculum in various disciplines to create viable service-learning programs. | A bi-annual publication produced by the Edward Ginsberg Center for Community Service and Learning at the University of Michigan that contains articles on various service-learning issues. |
| American Association for Higher Education (AAHE) | National Campus Compact |
| An individual membership organization committed to promoting changes in higher education through activities, publications, partnerships, and conferences. | "Campus Compact is a national coalition of more than 860 college and university presidents committed to the civic purposes of higher education. To support this civic mission, Campus Compact promotes community service that develops students' citizenship skills and values, encourages partnerships between campuses and communities, and assists faculty who seek to integrate public and community engagement into their teaching and research." |
| Association for Experiential Education | National Society for Experimental Education |
| The association's mission is to develop and promote experiential education through the support of professional development, theoretical advancement, and evaluation of experiential education worldwide. | A membership association committed to all forms of experiential education, offering an annual conference, publications and research information, and opportunities to network with colleagues worldwide. |
| Corporation for National and Community Service | Pennsylvania Campus Compact |
| "The Corporation for National and Community Service connects Americans of all ages and backgrounds with opportunities to give back to their communities and their nation through voluntary service. More than 2 million Americans serve their fellow citizens each year through the Corporation's three main programs: AmeriCorps, Senior Corps, and Learn and Serve America. In partnership with nonprofit groups, faith-based organizations, schools, and other public agencies, participants in these programs tutor children, build and renovate homes, provide immunizations and health screenings, clean up and preserve the environment, serve on neighborhood crime-prevention patrols, and respond to disasters." | In order for students to best understand complex social issues and their resolutions, they must have opportunities where they can examine the intricacies of those social issues. The Pennsylvania Campus Compact's purpose is to support college and university efforts to develop these opportunities for students to learn. |
| Foundations for Long Term Care | Research and Scholarship on International Service-Learning |
| This organization has completed a series of free on-line educational modules on the concept of Intergenerational Service Learning, which can be helpful for promoting civic engagement for elders. | The Center for Service-Learning Research Collaborative (CSLRC) collects research and scholarship on international service-learning with a special focus on American college students engaging in service-learning abroad. The CSLRC is in the process of publishing a series on international service-learning. |
| International Association for Research on Service-Learning and Community Engagement (IARSLCE) | Service Learning Clearinghouse Project |
| "The International Association for Research on Service-Learning and Community Engagement (IARSLCE) invites you to join in conversation with fellow researchers and practitioner-scholars through our second annual conference Proceedings.The Proceedings is an online, interactive publication that provides summaries and references for the over 175 sessions to be facilitated by scholars from around the world at the 12th annual conference this fall (Sep. 23 – 25th, Baltimore, MD). It is intended to increase the public visibility of research related to service-learning and community engagement and to facilitate communication and collaboration among researchers and practitioner-scholars." | "The Clearinghouse is a part of the Higher Education Research Institute in the Graduate School of Education and Information Studies at UCLA. This site is designed to provide resources, tips and links to other sites that offer information on service-learning in higher education." |
| International Partnership for Service-Learning | Service-Learning Home on the Web |
| An organization that offers students the opportunity to participate in programs that combine an academic study curriculum with international community service. | This site offers a guide to service-learning on the web. The main parts of the site are: a Guide to College and University Service-Learning Programs, Courses and Syllabi; Service-Learning Discussion Group archives; a Guide to Service-Learning Organizations, Networks, Venues and Resources; and an online library of Service-Learning Syllabi (by discipline). |
| Learn & Serve America | IFYC (Interfaith Youth Core) |
| Part of the Corporation for National Service, this site offers information on service-learning programs, leader schools, research materials, and resources. | IFYC provides content - including downloadable PDFs, videos, webinars, and podcasts - to support your interfaith work. These draw from our work on campus, featuring insights from institutions around the country. Browse our library to find useful resources. |