Director: Alana Anthony
humanrightsawareness@messiah.edu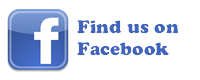 Mission Statement: Human Rights Awareness is a student-led advocacy coalition that brings attention to International and Local justice issues to generate a desire for active responses through collaboration with the community, student led organizations and the Messiah student body.
About: Human Rights Awareness works with several groups on campus to shed light on the many human rights abuses around the world. HRA hosts events and meetings to educate students about issues of human rights abuses and to connect these to Christian faith, as well as provide opportunities for action locally and internationally.
We are dedicated to empowering students to stand up against injustice locally and abroad. If there is a specific issue that moves you, let us know at humanrightsawareness@messiah.edu, and we'll do what we can to assist you.