Counseling Faculty - Full-Time Faculty
Counseling Faculty - Full-Time Faculty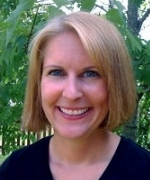 Heather Barto,Ph.D., LPC
Licensed School Counselor
HBarto@messiah.edu
Heather Barto completed her Ph.D. in counselor education at Virginia Tech. She completed her master's degree in school guidance and counseling and an advanced certificate in counseling at-risk youth at Johns Hopkins University.
She has worked as a licensed school counselor in traditional and alternative school settings in both Virginia and Maryland concentrating on her work with at-risk middle school students. She has also worked as a licensed professional counselor in a community mental health clinic providing individual and group counseling for children and adolescents with severe food allergies. Professional research and counseling interests include school counseling, the career development of adolescent mothers and the emotional health of children/adolescents with food allergies.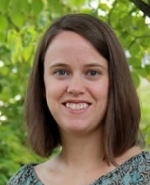 Leah Clarke, Ph.D., LPC
Licensed Professional Counselor
LClarke@messiah.edu
Dr. Leah Clarke is a Licensed Professional Counselor who earned her M.S. and Ph.D. in counseling and counselor education from the University of North Carolina in Greensboro. Her undergraduate work was done at The College of William and Mary in Virginia.
Dr. Clarke'€™s clinical experience includes work in a college counseling center, family services agency and an inpatient psychiatric unit. Her research focuses on diversity and gender issues in substance abuse treatment, family therapy with hospitalized clients, and refugee mental health and adjustment.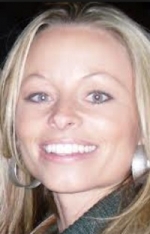 Deedre Mitchell, LPC, NPC
Certified School Counselor
DMitchell@messiah.edu
Dr. Deedre Mitchell is a Licensed Professional Counselor, Nationally Certified Counselor, and Certified School Counselor in the state of Pennsylvania. She earned her Ph.D. in Counselor Education and Supervision from Regent University and her M.Ed. in School Counseling at Loyola University in Maryland. Dr. Mitchell's work experience includes almost ten years as a school counselor in various school settings and school counseling program consultation. In addition to this, she has worked in private practice, providing individual and group counseling to various age groups.
Dr. Mitchell's professional research and counseling interests include the ASCA National Model, as well as self-efficacy and the supervision of school counselors.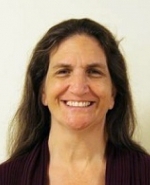 Carol McGinnis, Ph.D, LCPC
Licensed Clinical Professional Counselor
CMcginnis@messiah.edu
Dr. McGinnis has a B.A. in psychology with a minor in theology, an M.A. in counseling psychology, and a Ph.D. in pastoral counseling from Loyola University.
Dr. McGinnis is a Licensed Clinical Professional Counselor in Maryland. Her clinical work experience has included time with the Baltimore County Police Counseling team, the Greater Baltimore Medical Center, and mobile/clinic work with the Main Street Community Mental Health Center in Reisterstown Maryland. She has also taught graduate students at Loyola University in Maryland since 2008 in both school and pastoral counseling.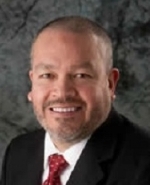 Carlos Del Rio, Ph.D, LPC, NCC, AMFT
National Certified Counselor
CDelrio@messiah.edu
Dr. Del Rio obtained a doctorate of philosophy in educational psychology (counselor education and supervision) with an emphasis in couples and family therapy from Southern Illinois University Carbondale. He holds a Master of Science in education in the same academic field and emphasis in conjunction with higher education administration from SIUC. He obtained a Bachelor of Arts in classical and medieval philosophy from the University of St. Thomas in St. Paul-Minneapolis.
Dr. Del Rio is a National Certified Counselor, a Licensed Professional Counselor (IL), and a Licensed Associate Marriage and Family Therapist (IL). Dr. Del Rio was instituted a Minister Lector of the Catholic Church by the late Cardinal Pio Laghi in Vatican City State, Europe.
Dr. Del Rio comes from Southern Illinois and is the proud father of three vivacious, and intelligent, young women. His spouse is also a mental health professional in the same region. They share mutual interests personally and professionally. He professes a love for life-long learning and enjoys mentoring his students into competent professionals; loves reading, writing, cooking meals for his family and friends, and running. His professional areas of interest and expertise include: ethics and legal issues in public higher education, couples and family therapies, spirituality, and phenomenology.
Dr. Del Rio is humbled to join Messiah College to make manifest his faith in the preeminence of Jesus through teaching and service.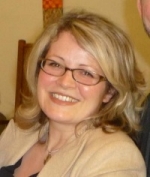 Kristin Mouttet, Ph.D., LMFT, LPC
Licensed Marriage and Family Therapist
kmouttet@messiah.edu
Dr. Mouttet is a Licensed Marriage and Family Therapist (Virginia) and Licensed Professional Counselor (District of Columbia) who earned a Ph.D. in counselor education and supervision from Regent University, a M.S. in marriage and family therapy, and community counseling from John Brown University, and a B.A in communication from Seattle Pacific University. Dr. Mouttet worked for six years with university students in various capacities, two years as counselor in the counseling center. Dr. Mouttet also worked for nearly three years with children and families providing in-home family therapy through a community mental health agency.
Dr. Mouttet has taught both face-to-face and online graduate courses at Regent University (2007, 2008) and Messiah College (2010). She also works in a private practice group, Cornerstone Family Counseling, where she sees client issues such as premarital, marital, family, women's issues, children and adolescents. Research interests include: forgiveness, sexuality, marital supervision.