Counseling Faculty - Part-Time Faculty
Counseling Faculty - Part-Time Faculty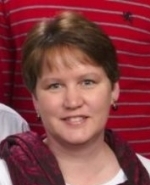 Ellie Addleman, M.S., NCC, LPC
eaddlema@messiah.edu
Ellie Addleman has a master's degree in counseling from Shippensburg University, and is a Pennsylvania Licensed Professional Counselor and a National Certified Counselor. For the past 25 years she has worked in student personnel administration, residence life, and college counseling. Currently, Ellie is a counselor and outreach coordinator at Messiah College's Engle Center for Counseling and Health Services. Ellie has ten years experience as an adjunct lecturer at Messiah College, and is a frequent guest lecturer on topics such as depression, eating disorders, and stress management.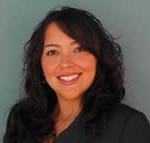 Ili Rivera Walter, LMFT
IWalter@messiah.edu
Ili Rivera Walter holds a Master of Arts in marriage and family therapy from Evangelical Theological Seminary and is currently completing a Ph.D. in Family Therapy at Nova Southeastern University in Fort Lauderdale, FL. She is a licensed marriage and family therapist in the states of Florida and Pennsylvania. Ili works in private practice. Her professional interests include the use of dialogue in therapy and teaching, as well as the application of systems theory to organizational contexts. Ili has served as an administrator and direct provider in the field of mental health, and she specializes in couples'€™ therapy. Ili lives with her husband, Jim, in Sunrise, FL.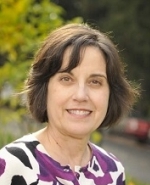 Linda Gemberling, M.S.
School Counselor
LGemberling@messiah.edu
Ms. Gemberling holds a Bachelor of Science degree in education and her master's degree is in elementary and secondary counseling. Ms. Gemberling retired from Northern York School District after 35 years in public schools. She spent 11 of those years as an elementary school teacher and 23 years as a school counselor in which she conducted small group meetings, counciled students on academic, personal, and career issues, confered with parents, teachers, and administrators concerning the needs of the students, and directed meetings for at-risk youth.
Ms. Gemberling has accumulated experience in leadership as the Department Chair of Northern York District Counselors and as a consultant to Messiah College throughout the master's program proposal process.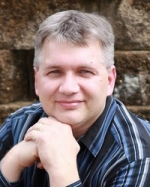 John King, M.A., M.Div.
John King is a Ph.D. candidate at Regent University's program in counselor education and supervision. He holds a master's Degree from Kutztown University in counseling psychology and a master's of Divinity degree from Biblical Seminary in Hatfield, Pennsylvania. For the past 17 years, he has served in various roles as a pastor and currently serves as Associate Pastor of Adult Discipleship at Mechanicsburg Brethren in Christ Church (www.mcbic.org). He also has previous work experience as a school counselor, a mobile therapist, and a foster care social worker. Mr. King has also served as an adjunct instructor in Messiah College's undergraduate psychology and graduate counseling departments.
Mr. King is also the husband to Cindy, the father of seven children (some biological, some adopted), a band leader of their family's group: The King's Strings (www.thekingsstrings.com), and an ordained pastor in the Brethren in Christ Church. His research interests include fathering, particularly in developing a Christian alternative to the bar mitzvah. His dissertation working title is: The Essence of Becoming a Man: The Maturation of Boys into Adulthood. For more information about Mr. King, please check out his website: www.johnaking.com.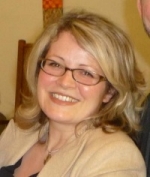 Kristin Mouttet, Ph.D., LMFT, LPC
KMouttet@messiah.edu
Dr. Mouttet is a Licensed Marriage and Family Therapist (Virginia) and Licensed Professional Counselor (District of Columbia) who earned a Ph.D. in counselor education and supervision from Regent University, a M.S. in marriage and family therapy, and community counseling from John Brown University, and a B.A in communication from Seattle Pacific University. Dr. Mouttet worked for six years with university students in various capacities, two years as counselor in the counseling center. Dr. Mouttet also worked for nearly three years with children and families providing in-home family therapy through a community mental health agency. Dr. Mouttet has taught both face-to-face and online graduate courses at Regent University (2007, 2008) and Messiah College (2010). She also works in a private practice group, Cornerstone Family Counseling, where she sees client issues such as premarital, marital, family, women's issues, children and adolescents. Research interests include: forgiveness, sexuality, marital supervision.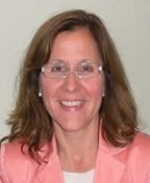 Maude S. A. Yacapsin, Ed. D.
MYacapsin@messiah.edu
Dr. Maude Yacapsin earned her doctoral degree in higher education administration and teacher leadership from the University of Nebraska at Lincoln, Lincoln, Neb. She holds Pennsylvania teaching certification in the areas of Special Education and Middle Level Language Arts. Dr. Yacapsin has extensive experience in utilizing instructional technology platforms for online course delivery. At Messiah, she teaches courses for both the special education and counseling master's degree programs as well as for the undergraduate teacher certification program. Her research interests include instructional technology and online course delivery models, compassion fatigue in preservice educators, and teacher leadership. She is an active member in several professional organizations and presents at national and statewide conferences each year. Her published work on preservice teacher stress and online professional development has gained international attention for the benefits to educators.