Zach Specht
Hometown: Buffalo, NY
Major: Broadcast Journalism
Why I love Messiah: The combination of a gorgeous campus and national championship caliber athletic teams truly makes me love Messiah. Where else would you rather be?!
My friends would describe me as: My friends would say that I am a passionate, caring person who is also a life-long suffering Buffalo sports fan!
Favorite spot on Messiah's campus: The Student Union and The Yellow Breeches
Favorite food served in Lottie Nelson Dining: Buffalo Chicken Salad
Best place to visit around Messiah: Gettsyburg and The Midtown Scholar Bookstore in Harrisburg
Hello! Thanks for your interest in Messiah College and for taking the time to check out the admissions website. My name is Zach Specht, and I graduated from Messiah in 2013, receiving a bachelor of arts degree in broadcasting with a minor in history. I am thrilled to work with students from New England, New York and Maryland.
As a recent graduate of Messiah, I am able to vividly recall the experiences that impacted me as a student. Through my involvement in service learning, the student alumni council, the campus newspaper, the campus radio station and both on-campus and off-campus internships, Messiah has provided me with a plethora of experiences to refine who I am. I am very grateful to have had the opportunity to attend Messiah and be educated in an atmosphere where faith is integrated with intellect. The professors at Messiah College are passionate about the curriculum they teach and genuinely care about their students, both in and outside of the classroom. Furthermore, living in a Christian community made my college experience a memorable four years highlighted by a stronger commitment to my faith and a desire to learn and cultivate life-long relationships.
The college search process can often be filled with both excitement and overwhelming uncertainty. I am here to help walk you through that process. The admissions team at Messiah wants to assist you as much as we can during your search. We want to provide you with the information you need so that you can decide if Messiah is the right place for you!
Please do not hesitate to contact me regarding any questions you or your family may have regarding academics, student life, Christian life, financial aid or any other aspect of the culture at Messiah. Feel free to reach me via email at ZSpecht@messiah.edu, or by calling 800-233-4220. I would also encourage you to join us for an Open House, individual visit or an overnight visit to campus. I look forward to meeting you!
Zach Specht
Admissions Counselor
Questionnaire

Fill out this questionnaire so I can better serve you. I'll get back to you as soon as possible. Fields with * are required. Thanks!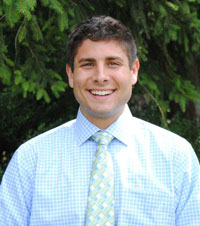 Zach Specht
Admissions Counselor
Serving:
Connecticut
Maine
Massachusetts
New Hampshire
Rhode Island
Vermont
Delaware
New York territory
Nassau
Suffolk
Maryland counties
Caroline
Cecil
Dorchester
Kent
Queen Annes
Somerset
Talbot
Wicomico
Worcester