Distinctives
Messiah's academic and faith-based distinctive
Messiah's reputation as a nationally ranked Christian college that provides quality academics in a faith-based context uniquely benefits you as a student in our master's in nursing program. Our curriculum includes courses that focus on spiritual formation, ethical decision making and the application of Christian principles to nursing education.
Messiah's MSN faculty are experienced Christian educators, nursing professionals and accomplished teacher-scholars who encourage and mentor students to consider their own faith, the faith others, and the relationship between issues connected to faith in the nursing profession. Our small class sizes enable professors to provide you with personalized attention and meaningful interaction.
The flexibility and convenience of online programming
Messiah College's Master of Science in Nursing offers Central Pennsylvania's only online nurse educator degree and certificate programs. Coursework is conducted primarily online, with several on-campus sessions offered throughout the year. (Students living outside of the area are able to participate in on-campus sessions remotely via the College's web conferencing software.) Messiah's unique mix of course delivery allows you to work at your own pace online and still have the opportunity for face-to-face interaction with your professors and classmates.
Your connection with classmates
Our master's in nursing program uses a cohort learning model that helps you to develop meaningful relationships with other students as you progress through the program together. Throughout your program, including during clinical courses, you'll connect and communicate with faculty and classmates in your cohort both synchronously (live) and asynchronously (on your own schedule) via webcams, discussion forums and other interactive features of Messiah's online learning community.
The comprehensive focus of our curriculum
Messiah College's MSN nurse educator track emphasizes: ethical and critical decision making; evidence-based nursing knowledge and practice; use of current technology to enhance communication and delivery of patient care; understanding of contemporary healthcare policy and advocacy strategies; interprofessional communication and collaboration; and application of culturally humble care concepts across diverse patient populations.
The curriculum in Messiah's graduate program in nursing will prepare you to take the National League for Nursing (NLN) Certified Nurse Educator examination after meeting the practice requirement for eligibility. Messiah's MSN degree program additionally provides a strong foundation should you choose to pursue doctoral study.
Messiah College's MSN nurse educator track is designed to meet the standards required in the Essentials of Master's Education in Nursing (2011) in anticipation of application for accreditation review by the Commission on Collegiate Nursing.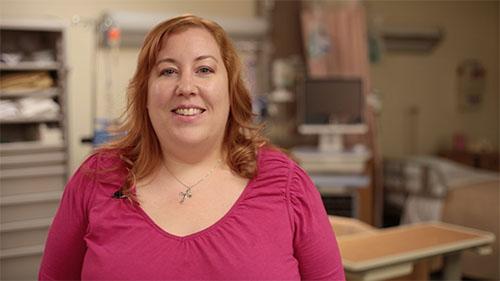 Kate Bilger
MSN student, maternal newborn nurse
"I would definitely recommend Messiah's MSN program to anybody who doesn't have a normal schedule week to week and needs to do the classwork on their own time. The program is online and that fits into my schedule because I rotate between day shift and night shift."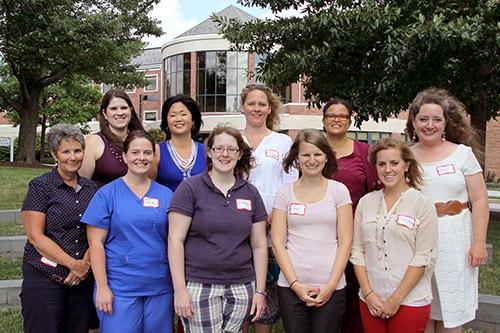 Read more about Messiah's graduate programs in nursing and students in the spring edition of Nursing News. Read the full newsletter here.