Lost Films
All films cost $2 for students and $4 for guests.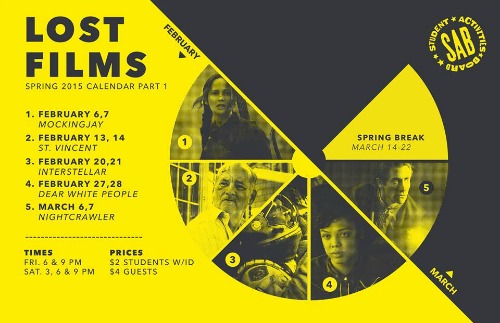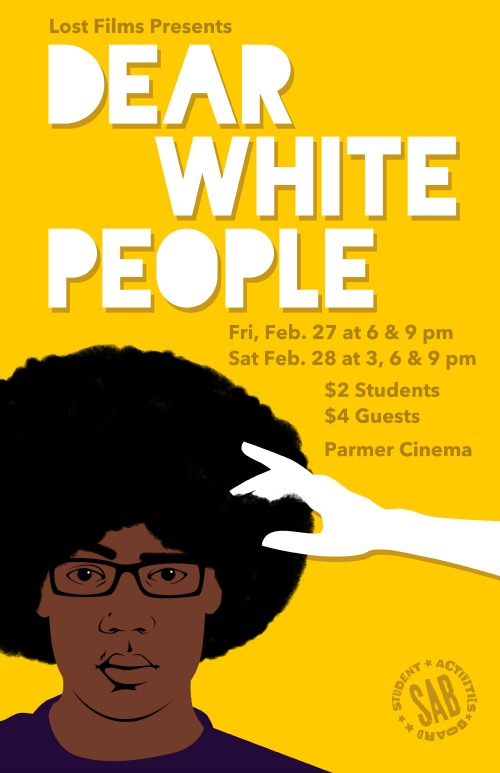 In the near future, Earth has been devastated by drought and famine. When humanity is facing extinction, a mysterious rip in the space-time continuum is discovered, giving mankind the opportunity to widen its lifespan. A group of explorers must travel beyond our solar system in search of a planet that can sustain life. The crew of the Endurance are required to think bigger and go further than any human in history as they embark on an interstellar voyage into the unknown. Coop (Matthew McConaughey), the pilot of the Endurance, must decide between seeing his children again and the future of the human race. - IMDB
Click here to see a trailer!
Lost Films is SAB's weekly film series, bringing everything from blockbusters to indie movies to campus for five showings every weekend. Lost Films helps to fulfill SAB's mission to explore the intersections of faith, education, and popular culture. Showtimes for all films are Friday at 6:00 PM and 9:00 PM and Saturday at 3:00 PM, 6:00 PM, and 9:00 PM. Tickets are only available at the door before each showing. All films are shown in Parmer Cinema, located in Boyer Hall, which seats 125 and features state of the art acoustics and projection.
If you would like more information, or are interested in joining the Lost Films Committee, contact Brian Reynolds.