Lost Films
All films cost $2 for students and $4 for guests.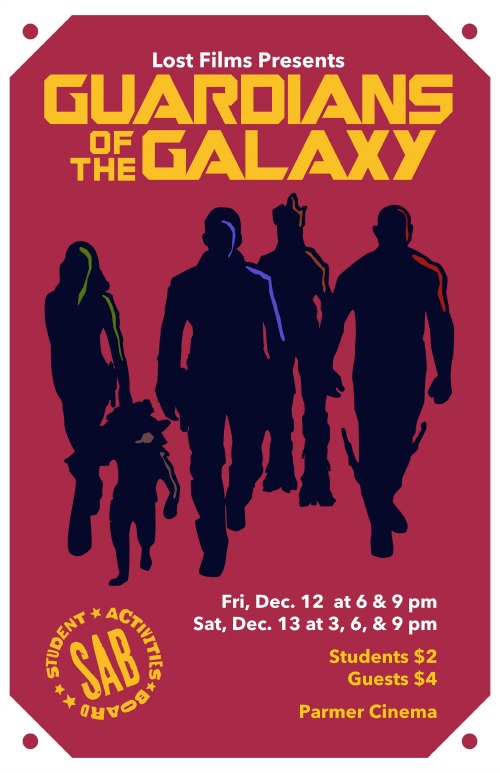 After stealing a mysterious orb in the far reaches of outer space, Peter Quill from Earth, is now the main target of a manhunt led by the villain known as Ronan the Accuser. To help fight Ronan and his team and save the galaxy from his power, Quill creates a team of space heroes known as the "Guardians of the Galaxy" to save the world. IMDB
Check out the trailer for the film here.
Lost Films is SAB's weekly film series, bringing everything from blockbusters to indie movies to campus for five showings every weekend. Lost Films helps to fulfill SAB's mission to explore the intersections of faith, education, and popular culture. Showtimes for all films are Friday at 6:00 PM and 9:00 PM and Saturday at 3:00 PM, 6:00 PM, and 9:00 PM. Tickets are only available at the door before each showing. All films are shown in Parmer Cinema, located in Boyer Hall, which seats 125 and features state of the art acoustics and projection.
If you would like more information, or are interested in joining the Lost Films Committee, contact Sara Bretz.