Lost Films
All films cost $2 for students and $4 for guests.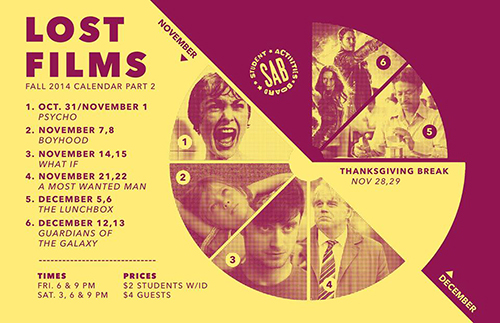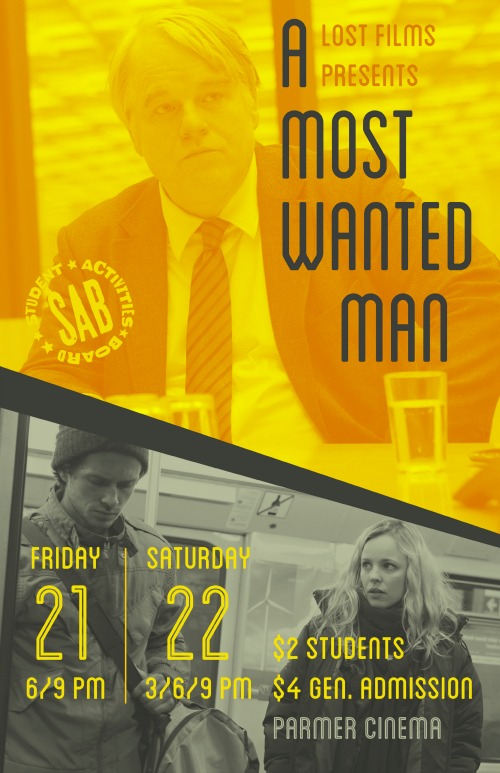 When a half-Chechen, half-Russian, brutally tortured immigrant turns up in Hamburg's Islamic community, laying claim to his father's ill gotten fortune, both German and US security agencies take a close interest: as the clock ticks down and the stakes rise, the race is on to establish this most wanted man's true identity - oppressed victim or destruction-bent extremist? Based on John le Carré's novel, A MOST WANTED MAN is a contemporary, cerebral tale of intrigue, love, rivalry, and politics that prickles with tension right through to its last heart-stopping scene. (C) Roadside Attractions

Check out the trailer for the film here.
Lost Films is SAB's weekly film series, bringing everything from blockbusters to indie movies to campus for five showings every weekend. Lost Films helps to fulfill SAB's mission to explore the intersections of faith, education, and popular culture.
Showtimes for all films are Friday at 6:00 PM and 9:00 PM and Saturday at 3:00 PM, 6:00 PM, and 9:00 PM. Tickets are only available at the door before each showing. All films are shown in Parmer Cinema, located in Boyer Hall, which seats 125 and features state of the art acoustics and projection.
If you would like more information, or are interested in joining the Lost Films Committee, contact Sara Bretz.