Student Employment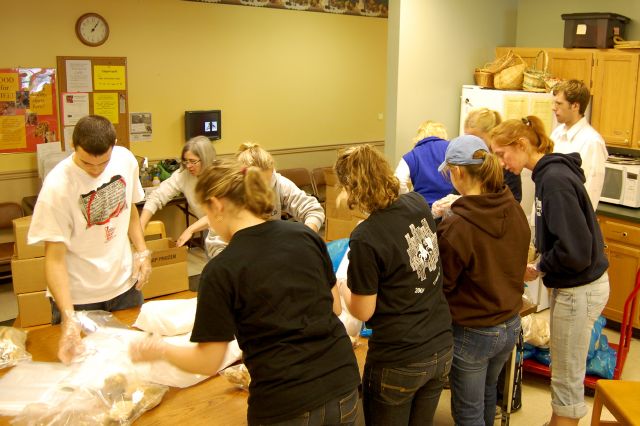 There are many opportunities for a Messiah College student to have a job on campus. Student Employment at Messiah College includes both federal work study and institutional work assignments. Federal work study assignments are given to students who have filed the Free Application for Federal Student Aid (FAFSA) and have demonstrated financial need. Additionally, the College has an extensive institutional work program, where students do not need to demonstrate financial need via the standard need analysis formula. Both of these options provide numerous opportunities to students, with an average of nearly 1,000 academic year and 150 summer jobs being filled each year. Most student assignments average around 10 hours per week during the academic year and 40 hours per week during the summer.
Jobs are typically assigned to new students prior to arrival on campus. Returning (current) students should talk to the Payroll Office and/or the supervisor in the area that they would like to work before leaving campus in the spring. Supervisors and the Student Employment Coordinator will work together to determine placements in campus job assignments.
All students considering an on-campus work assignment should read the Student Employment Handbook. Additional details on eligibility, locating available jobs, obtaining a job, payroll-related items, and more are available below and by contacting the Payroll Office.

Job Openings
Some jobs are listed online. Go to jobs.messiah.edu and click on the "Messiah Student" link in the upper right to search for a job that might be right for you.
Information for Students


Click here for a list of instructions, job related forms and required tax forms for students.

Information for Supervisors


Click here for a list of instructions and forms for supervisors.