Welcome to the Department of Chemistry and Biochemistry
Our department seeks to provide students with an understanding of the chemical sciences that will enable them to continue study in graduate school, medical school, an allied health field, or immediately enter a profession in teaching or in the chemical or pharmaceutical industry. The unique advantage of studying chemistry at Messiah College is that while investigating the intricate world around them, students also study themselves and their Creator. The department places special emphasis on the integration of the knowledge and methods of the science with what Christian faith teaches us about people and their role in the universe.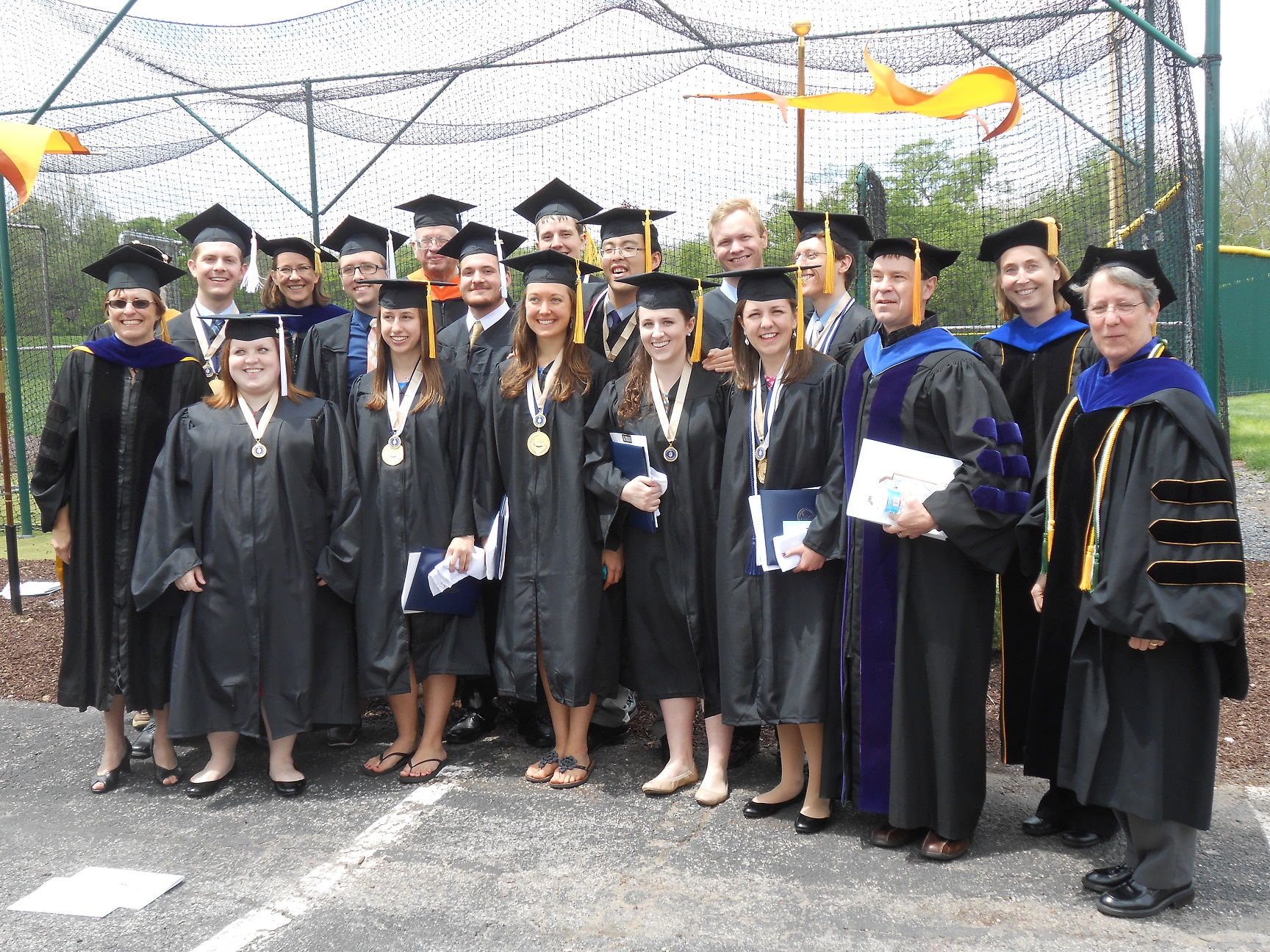 Graduating Class of 2014
Congratulations to our class of 2014! This group is headed out to do some great things. Four of them are headed to Ph.D. programs in chemistry at Pennsylvania State University, the University of North Carolina, Lehigh University, and Tufts University. Four students have begun health care graduate degrees: the M.D. program at Pennsylvania State University - Hershey Medical Center; the Pharm. D. program at University of the Sciences in Philadelphia; the D.M.D. program at Temple University; and the Physician's Assistant Program at Thomas Jefferson University. Others are employed as scientists at the Naval Air Systems Command in Maryland, Chemical Solutions here in Mechanicsburg, PA, Bureau Veritas in Buffalo, NY, Greenway Engineering in Winchester, VA, and the National Institutes of Health in Bethesda, Maryland. Wow! It was a great year. We wish all of our 2014 graduates the very best!