Welcome to the Department of Chemistry and Biochemistry
Our department seeks to provide students with an understanding of the chemical sciences that will enable them to continue study in graduate school, medical school, an allied health field, or immediately enter a profession in teaching or in the chemical or pharmaceutical industry. As a program Approved by the American Chemical Society, the department offers rigorous courses across all sub-disciplines of chemistry, as well as laboratory and research experiences necessary for preparation as a scientific professional. The unique advantage of studying chemistry at Messiah College is that while investigating the intricate world around them, students also study themselves and their Creator. The department places special emphasis on the integration of the knowledge and methods of the science with what Christian faith teaches us about people and their role in the universe.
Congratulations to Nicholas Tay, chemistry graduate 2014, for his recent National Science Foundation Graduate Research Fellowship! Nick is a second-year graduate student at the University of North Carolina. His work is in synthetic organic methodologies, with a particular focus on carbon-carbon bond formation.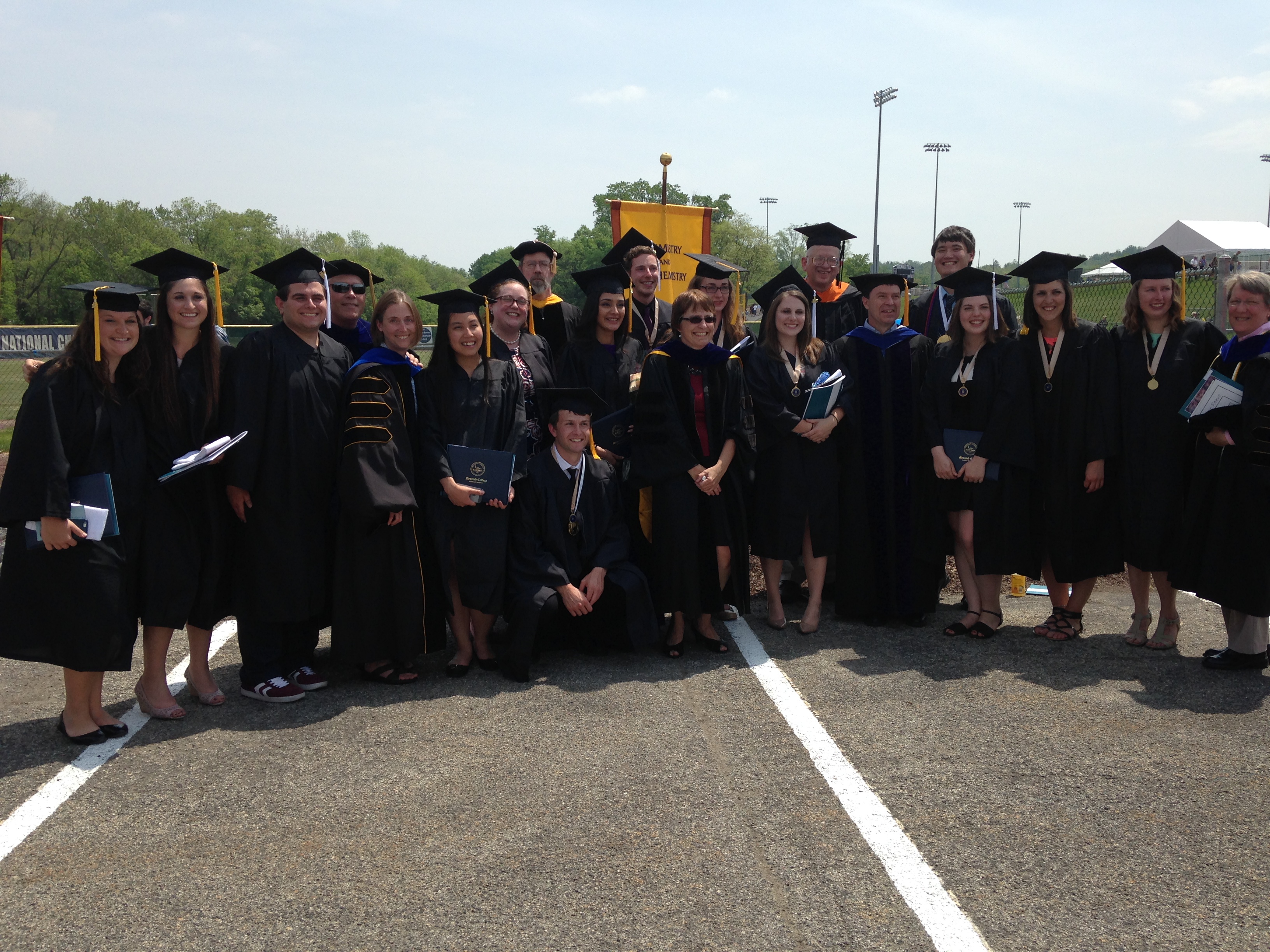 Graduating Class of 2015
Congratulations to our class of 2015! This group is headed out to do some great things. Members of this class will begin medical school at Rutgers University dentistry school at Ohio State University, veterinary medicine school at the University of Maryland, a physician's assistant program at Locke Haven University, a Masters of Public Health Program at Drexel University, and a Ph.D. in chemistry program at Temple University this coming fall. Others have begun jobs at Chemical Solutions here in Mechanicsburg, Lancaster Labs, and at Harrisburg, Doylestown and Good Samaritan Hospitals. Congratulations! Your hard work has paid off. We wish all of you the best.