Theatre (Business)
The theatre (business) major combines innovative theatre classes and traditional business courses to provide students with a unique skill set of business proficiency and solid technical know-how.
As a theatre (business) major at Messiah College, you'll gain fundamental knowledge of theatre, theatre history and technical theatre in a Christian, liberal arts environment. Combined with core business classes, this comprehensive, interdisciplinary program provides you with the unique opportunity to fuse your artistic passions and business interests into one practical major.
Beyond the classroom, you'll hone your skills through internships, off-campus study and assisting with on-campus theatre productions. With proficient business skills and broad knowledge of the world of theatre, you'll be prepared for a career as a box office manager, production manager, performer or acting agent and a variety of other jobs in the theatre industry.
As a theatre (business) major at Messiah College you'll be able to:
Prepare for a career in theatre business by combining your theatrical talent with basic business skills.
Intern with local production companies.
Work with the department production manager and apply coursework to the department's performance season.
Select six theatre elective courses that interest you.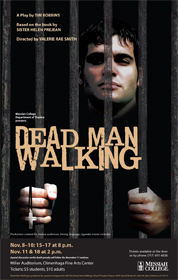 Messiah College's theatre (business) program meets the accreditation requirements set by the National Association for Schools of Theatre.
Department of Theatre & Dance
Faculty direct, design and perform locally and across the country as well as work with a variety of theatre companies.
Calvin and Janet High Center for Worship and Performing Arts features the Grace Pollock Dance Studio, a state-of-the-art dance studio and Poorman Black Box Theater for smaller theatre performances.
On-campus, 400-seat proscenium-style performance theatre - watch the video tour.
On-site costume and properties storage
On-campus dance studio
Associate member of the Kennedy Center American College Theatre Festival, a national theater program involving 18,000 students from colleges and universities nationwide
Associate member of the National Association of Schools of Theatre