Keynote Lecture:
Mark Samels "A True Story"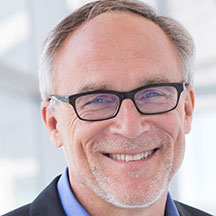 Mark Samels is executive producer of "American Experience," PBS's flagship history series. Produced by WGBH Boston, "American Experience" is television's most-watched and longest-running history series. Under Samels' leadership, the series has been honored with nearly every industry award, including the Peabody, Primetime Emmys, the duPont-Columbia Journalism Award, Writers Guild Awards and Sundance Film Festival Audience and Grand Jury awards. In 2015, the series received its ninth Academy Award nomination for the critically acclaimed "Last Days in Vietnam."
Date:

February 25th, 2016

Location:

7 p.m., Calvin and Janet High Center, Parmer Hall

Cost:

Free tickets are required for this event; to reserve, please contact the Messiah College Ticket Office at 717-691-6036.
Pre Symposium Event: Still Singing the Blues
February 12, 7 - 9pm
High Center Foundation Recital
An evening of blues, poetry, and images that call us to remember the past and reimagine the future. Sponsored by the Black Student Union and Center for Public Humanities.