Career Possibilities
Career options in family science are as endless as one's imagination, as students not only receive stage-specific training (childhood, adolescence, adulthood and older age), but they also may chose to specialize in any number of areas such as sexuality, spirituality, health and wellness, family law, therapy and counseling, poverty, or immigration, just to name a few.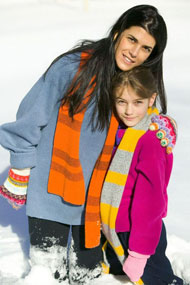 Further, our family science curriculum is structured in such a way that students learn to develop skills that are invaluable to any employer. With such transferable skills, our students become highly marketable to employers of many disciplines, thereby enabling our students to pursue a passion rather than a job title. Dr. Hamon and Dr. Boyd-Soisson have co-authored an article elaborating upon the idea of transferable skills and marketability that is both practical and specific to the family science discipline. You'll want to take a minute and read it now. Click here for the article in PDF format.
In the linked pages you will find some practical and easy-to-obtain resources that will help you help you to begin exploring your options. Learn from our own graduates, generalized publications, Messiah College's career and internship centers, on-line job sites. If graduate school is among your considerations, then check out our graduate school resources.
Our Department Graduates - on this page you will be able to review entry-level positions, careerprofiles, a career booklet, panel presentations, and vocation snapshots - all involving HDFS Department alumni.
Career Table - This link provides you with a more generalized overview of the various sub-disciplines and careers within the field of family science.
Internships - This section will answer your question, "why should I complete an internship?" as well as provide you with sample internship placements of HDFS Department graduates.
Online Sites - This page will provide you with career and job search information from the nationally known and respected organizations in the field.