Meet our graduates

Welcome to the career profiles page! Learn about the many opportunities and career paths available to our majors through the stories of some of our alumni.
Alumni Profiles
We have compiled career profiles from our alumni that contain current job title, employer, position description, salary range, previously held positions, additional education, Messiah College courses that were most helpful and how the HDFS Department helped to prepare the graduate for future career/schooling ventures. These profiles are also posted on the HDFS Department bulletin board outside Boyer 351 on a rotating basis.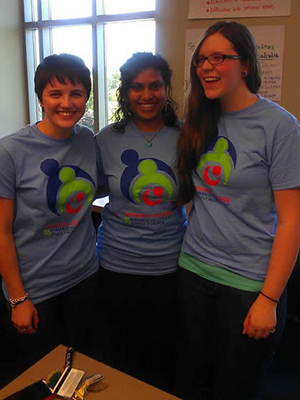 This booklet presents information about the career journeys of 20 Messiah College alumni who graduated with a degree from the Department of Human Development and Family Science [HDFS]. Their experiences of choosing a major, finding a job after graduation, and continuing their careers can provide valuable insight as you discern God's call for your life. These alumni also offer advice on how to make decisions concerning your career and ways to get the most out of your college experience. The PDF files takes a little longer than most files to load so please be patient. If you are interested in getting a hard copy of this booklet, contact Dr. Raeann Hamon, Department Chair.
The Messiah College Career Center conducts post-graduation surveys with our graduates six to ten months after graduation. By following this link, you will be able to access the information that our department has been provided as a result of the information gathered from those surveys.
Alumni Career Panels

Each semester our Department presents themed panel presentations and career discussions for alternate chapel credit. Department graduates share about their jobs, how the HDFS Department programs prepared them for this career, and how their faith interfaces with their work. For the specific dates, times, and places, check the department events calendar.
The career center has compiled several alumni career profiles and vocation snapshots, some of which feature our department alumni. Be sure to check these out at the Career Center's website.