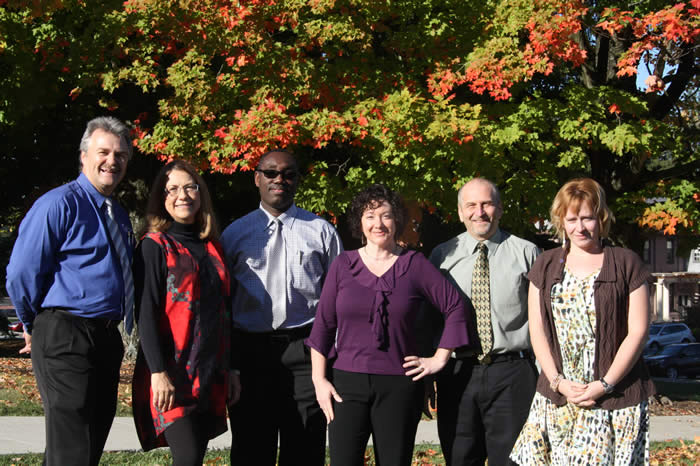 All of our department faculty hold doctoral degrees and have a breadth of expertise in their fields!
Our psychology faculty are diverse in many areas, not only in their areas of interest or their professional background, but also in the ways they discovered their passion for the field. In addition to being published researchers/scholars, our faculty are seasoned professionals with firsthand experience in their areas of specialization. They aptly incorporate their own education with their clinical and field experience to provide students with invaluable learning opportunities in the classroom. Featuring age, ethnic, and gender diversity, our professors are also caring, committed Christians who want to see their students grow and mature academically, spiritually, and personally.
Our students say that the Psychology professors:

care deeply about their students in AND out of the classroom
are well trained in their field
are both challenging and interesting in the classroom
Faculty research areas include studying Amish adolescents, adolescents' understanding of God, children's views of parents, issues in Christian higher education, research ethics, multicultural approaches to marriage, cognitive processes involved with distracting tasks ,the psycological effetcts of technology, and the physiological responses to stress during learning. Our faculty members also see importance in cross-cultural experiences and the impact that traveling abroad can have on an individual. They strive to offer insight from their own cross-cultural experiences as well as opportunities for students to experience other cultures during their four years at Messiah!
Our department is 7 full-time members strong. We are all located in Boyer Hall on the 3rd floor. Below you will find information about each member!
Member Profiles
Dr. John Bechtold, Chair, Professor of Psychology
Dr. Henry A. Danso, Associate Professor of Psychology
Dr. Rhonda Hustedt Jacobsen, Professor of Psychology and Director of Faculty Development
Dr. Charles Jantzi, Associate Professor of Psychology
Dr. Valerie Lemmon, Assistant Professor of Psychology
Dr. Jennifer Thomson, Assistant Professor of Biopsychology
Donna Zack, Administrative Assistant