Welcome!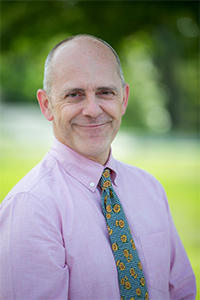 I'm delighted you've stopped by. Our department is a community of students and Christian scholars who specialize in biblical studies, religious history, theology, world religions, and Christian ministry.
Our goal is to model and encourage informed thinking about Christian faith and practice and the role of religion in the world. We foster spiritual and theological reflection that enables individuals to develop and deepen Christian commitment, interpret matters of faith intelligently, and minister to others with wisdom and compassion.
Our majors and minors cover a range of topics including Theology, Religion, World Christianity, and varying types of Christian Ministries. Our courses emphasize critical thinking and scholarly skills. Some add practical components that prepare our students to enter various forms of Christian ministry right after graduation. The programs offered by the Department of Biblical and Religious Studies provide students with the means for maturing academically and spiritually as individuals and as future Christian leaders.
Please take a few moments to learn about our faculty, meet some of our students and alumni, and browse our course offerings. I would be happy to answer any questions you might have, so don't hesitate to contact me.
Brian Albert Smith, PhD
Chair, Department of Biblical and Religious Studies
Associate Professor of Hebrew Bible
Teaching Pastor in College Ministries
(717) 796-1800, ext. 7088
bsmith@messiah.edu