Meet Our Faculty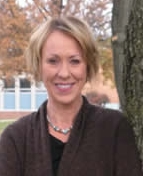 Nancy J. Patrick, Ph.D.
Director of the Graduate Program in Education
npatrick@messiah.edu
Dr. Patrick, the director of the Graduate Program in Education and associate professor of special education, holds a doctorate degree in school psychology from the Pennsylvania State University and a master's degree in special education from the University of North Florida. She also has permanent Pennsylvania certifications in K-12 Special Education and school psychology.
Nancy's professional interests include teacher preparation, autism spectrum disorders, and severe emotional/behavior disorders. She is a teacher, researcher, author, and national and international conference speaker.
Nancy teaches EDME 522 Autism Spectrum Disorders, EDME 527 Positive Behavioral Support, EDME 523 Emotional and Behavior Disorders, EDME 530 Internship and Seminar, EDME 531 Thesis/Project and Seminar, and EDME 536 Instructional Design and Assessment for Learners with Autism Spectrum Disorders.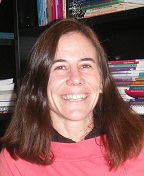 Amanda Sigel, M.S.
Field Placement, Internship, Certification Coordinator
asigel@messiah.edu
Amanda Sigel has a Master of Science degree in organizational development and leadership with a concentration in higher education from Shippensburg University. She earned a B.A. in English/American Studies from the University of Richmond.
As Messiah's point of contact for local schools, Amanda places undergraduate teacher education, graduate education, and graduate school counseling students into required field experiences/ internships. Another part of Amanda's role is to assist students with teacher certification and to stay abreast of modifications and compliance with Pennsylvania's certification regulations.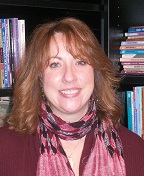 Allyson Patton, M.A.
Administrative Assistant – Graduate Program in Education & Teacher Education Program
apatton@messiah.edu
Allyson holds a bachelor's degree in history from Clarion University of Pennsylvania and a Master of Arts degree in history from Slippery Rock University. She provides support to faculty and students in the Graduate Program in Education and the Education Department.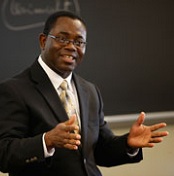 Obed Mfum-Mensah, Ph.D.
Associate Professor of Education
omfum-mensah@messiah.edu
Dr. Mfum-Mensah holds a M.Ed. from the University of Western Ontario and a Ph.D. from the University of Toronto.
Obed is passionate about "Education for All." He notes, "I decided to pursue educational research and international and development education as a way of advocating for marginalized communities in the developed and the developing world, where access to quality education remains a dream. Therefore, many continue to suffer political, economic, social, and cultural marginalization."
Obed teaches EDME 502 Advanced Socio-Cultural Perspectives on Education.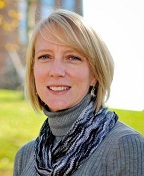 Jennifer Fisler, Ph.D.
Director of Teacher Education, Associate Professor of Education, and interim Assistant Dean of the School of Business, Education, and Social Sciences
jfisler@messiah.edu
Dr. Fisler has been teaching at Messiah College since 2003. She is a Messiah College alumnus.
As an undergraduate, she earned her teaching certification in secondary social studies. She earned a doctorate in educational statistics and measurement from Rutgers University. Her research interests include classroom and standardized assessment, professional development for teachers, and teacher leadership.
Jenn teaches EDME 503 Advanced Instructional Design and Assessment and EDME 525 Curriculum and Learning.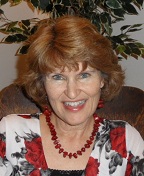 Jan Dormer, Ed.D.
Assistant Professor of TESOL
jdormer@messiah.edu
Dr. Dormer holds a bachelor's degree in elementary education, a master's degree in TESOL, and a doctoral degree in TESOL Education from the University of Toronto.
While on the mission field in Indonesia, Brazil, and Kenya, Jan developed ESL programs for an international school and a master of education program for Indonesian teachers. She also helped start a Christian English School, taught English at a Muslim elementary school, and taught college students.
Her interests include teaching English as a foreign language (in non-English speaking countries), bilingual education, issues pertaining to native and nonnative English-speaking teachers, and teaching English in missions.
Jan teaches EDME 518 Second Language Acquisition: Theories and Context, EDME 520 Applied Linguistics: Grammar and Phonology in TESOL, EDME 521 TESOL Methods and Assessment, EDME 532 TESOL Internship and Seminar, and EDME 533 TESOL Thesis/Project and Seminar.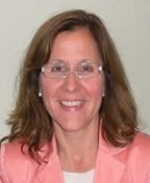 Maude Yacapsin, Ed.D.
Assistant Professor of Special Education
myacapsin@messiah.edu
Dr. Yacapsin earned a doctoral degree in higher education administration and teacher leadership from the University of Nebraska at Lincoln.
She holds Pennsylvania teaching certification in the areas of special education and middle level language arts. Maude's published work on pre-service teacher stress and online professional development has gained international attention for the benefits to educators. Her research and professional development interests include developing college and school partnerships through service learning.
Maude teaches EDME 505 Educational Leadership, EDME 525 Curriculum and Learning, EDME 529 High Incidence Populations, EDME 530 Internship and Seminar, EDME 531 Thesis/Project and Seminar, and EDME/COUN 551 Effective Practices for Every Learner.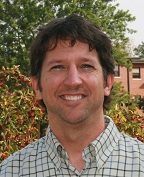 Gene Rohrbaugh, Ph.D.
Professor of Computer Science
grohrbaugh@messiah.edu
Dr. Rohrbaugh holds degrees in Russian, computer science, and linguistics.
He earned a Ph.D. from the University of Texas at Austin, where his research focused on natural language syntax and semantics. After a brief time in software development, he has held academics positions at Messiah College and California Baptist University (CBU). At CBU he served as director of ACCESS, an English language institute serving students at all levels of English proficiency.
He has taught a wide range of courses, including college-level ESL, TESOL Methods, Second Language Acquisition, Linguistics, Semantics, Phonetics, Phonology, and more recently Computer Science. He has presented papers at national and international conferences on topics including Language Pedagogy, Educational Technology, and Ethics.
Gene teaches EDME 520 Applied Linguistics: Grammar and Phonology in TESOL.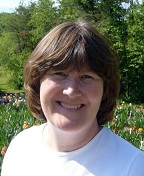 Marnie Anderson, M.Ed.
Adjunct Instructor
manderson@messiah.edu
Marnie holds bachelor's and master's degrees in special education from Penn State, with an emphasis on early childhood special education. Marnie has taught education courses at Harrisburg Community College for the past seven years.
She worked for 15 years as an Infant Development Specialist, where she provided home-based, early intervention services to infants and toddlers with disabilities, as well as to those with developmental delays, and their families. She has experience with specialties in developmental assessment, neonatal intensive care unit developmental follow-up, and the use of assistive technology with very young children.
Marnie teaches EDME 528 Infants, Toddlers, and Families with field experience.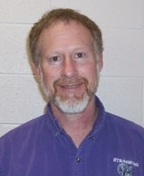 Jon Burchard, M.S.
Adjunct Instructor
jburchard@messiah.edu
Jon grew up in Northern Virginia and attended William and Mary College. His wife is Dr. Melinda Burchard, who also teaches at Messiah College. They just celebrated their 27th anniversary and the birth of their first grandchild.
Jon's career has mostly been in the people-helping professions, including social work, school counseling, counseling, and education. "I am very interested in learning about and addressing issues of identity, as it relates to spiritual and secular life, and I find the process of student engagement to be essential to student success that leads to a love for learning."
Jon teaches EDME 504 Family and Community Partnerships.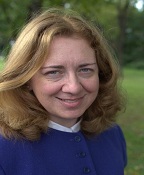 Kathleen Mott, Ph.D.
Adjunct Instructor
kmott@messiah.edu
Dr. Mott holds a M.Ed. in special education and reading, and a doctorate in educational psychology from Regent University. Kathy holds state certification in special education NK-12, reading specialist, and elementary education in both Pennsylvania and Virginia. Dr. Mott has taught elementary through college level in both special education and general education. She currently teaches students with autism and intellectual disabilities. Dr. Mott enjoys serving with Messiah and helping her students grown in the joy and skills needed to effectively teach our precious learners in special education.
Kathy's interests include educational psychology, special education, child development, educational/family partnerships, self-efficacy, and resilience.
Kathy teaches EDME 527 Positive Behavior Support with field experience, EDME 529 High Incidence Populations with field experience, and EDME/COUN 551 Effective Practices for Every Learner.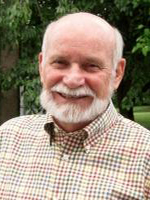 Ron Burwell, Ph.D.
Professor Emeritus of Sociology and Anthropology
rburwell@messiah.edu
Dr. Burwell earned a Ph.D. in social and cultural foundations of education from New York University. He holds a master's degree in anthropology and has taught at Messiah College since 1985. During that time he has taught courses in sociology and anthropology, including Social Science Research Methods. Dr. Burwell also holds a M.Div. from Trinity Seminary.
In addition to his teaching, Dr. Burwell has served in several administrative roles at the College, including Assistant Dean and Director of Academic Assessment. Professor Burwell has also conducted research funded by a number of organizations including the U.S. Department of Education (FIPSE grants), Lilly Foundation, the Consortium of Christian Colleges and Universities, World Relief Corporation, and the Brethren in Christ Church.
Dr. Burwell teaches EDME 545/580 Educational Research Methods.