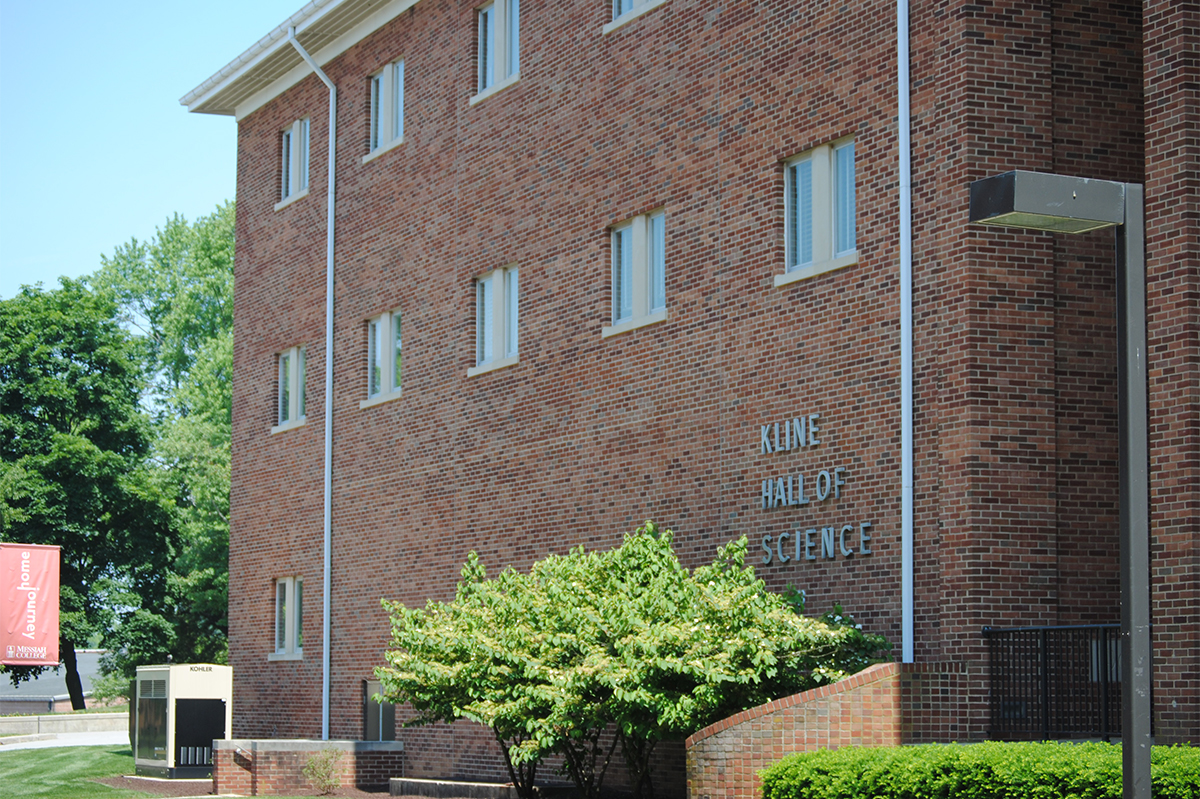 Kline Hall of Science
Kline Hall of Science, built in 1969, houses classrooms, science and nursing labs, faculty offices, and computer laboratories.
View more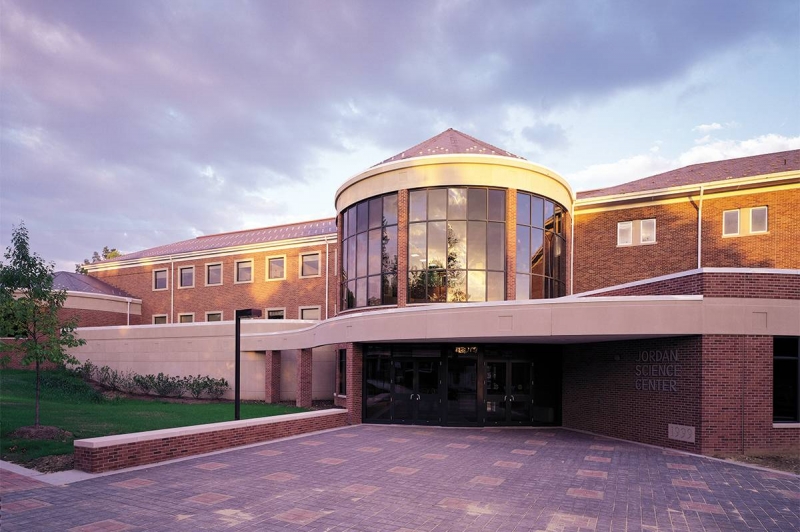 Jordan Science Center
The Jordan Science Center, completed in August 1999, is a 60,000-square-foot facility which houses the College's Department of Natural Sciences. It also houses the Oakes Museum of Natural History, which showcases the College's valuable collections of North American and African large mammals, insects, seashells, bird eggs, plants and minerals.
View more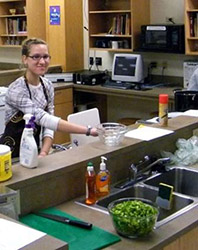 Food lab
A foods lab where students develop an understanding of the science and art of preparing tasty, healthy meals. This lab features eight kitchen units as well as a demonstration kitchen. Examples of foods lab activities include:
Exploring the basics of cooking chemistry as well as guidelines for selecting and preparing a wide variety of foods
Modifying recipes for those with special dietary needs
Demonstrating food preparation to others in an engaging manner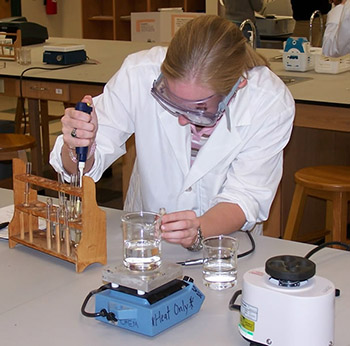 Nutrition lab
A nutrition lab where students apply their basic science skills to nutrition assessment, education, and counseling. Examples of nutrition lab activities include:
Determining how various cooking and storage methods influence the nutrient content of foods and beverages
Determining and interpreting blood glucose, lipids, and hemoglobin
Determining and interpreting body composition using skinfolds, bioimpedance, and underwater weighing
Counseling clients (under faculty supervision) regarding weight loss, improvement in blood lipids, and other preventive dietary interventions
Designing educational displays for on and off campus health fairs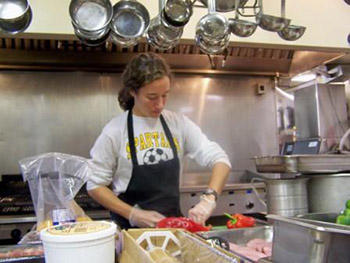 In addition to the food and nutrition lab suite, students learn techniques for large scale food production and food service management by observing and working alongside Messiah dining services employees in the campus dining facilities. The campus dining room and cafes also provide valuable work opportunities for students interested in food service.