(Healthier Eating & Living at Messiah)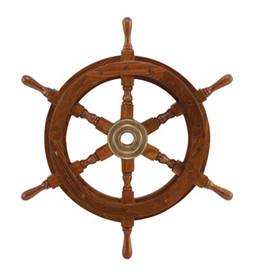 Special dietary meals are available in all our locations. In Lottie Nelson Dining Hall, on each meal menu posted and in our retail units on our printed menus, we designate items that are Vegetarian, Vegan, or Gluten Free and those which contain nuts or shellfish. These designations are listed below.
If you have a specific nutrition concern or are allergic to any foods and need help finding appropriate foods, please ask to speak with Chef Green in the Lottie Nelson Dining Hall or you may phone him at ext. 7223.
Here at Messiah College, we are concerned with not only providing quality nutritious meals to students, but also providing specialty foods for students with special dietary needs. To help identify items on the menu that meet the needs of these various specialty diets, Dining Services has created a labeling icon system to easily recognize these foods.
Look for these symbols to help guide you in your special dietary choices:

- Vegetarian

- Contains Nuts

- Vegan

- Contains Shellfish

- Gluten-Free
Food Allergies:

- Contains Shellfish

- Contains Nuts

Over the past few decades, there has been an increase in the number of people who have food allergies. Messiah College is proactive in labeling foods containing common allergens and providing alternative foods for students with food allergies.

In an attempt to avoid exposure to shellfish and nut allergens, the menus for Lottie have been updated with colorful icon symbols to help make these food allergens easy to identify.

Look for the

Contains Shellfish symbol to alert you that this product contains Shellfish.
Look for the

Contains Nuts symbol to alert you that this food contains peanuts and/or tree nuts.
Other common food allergies include corn, egg, fish, milk, soy, and wheat. Please consult a staff member if you are concerned about other food allergens.
Always remember to check labels or ask staff if you are unsure of a particular menu item. This system is reliable, but may not be 100% accurate as products are ever-changing, so check to be sure.
Gluten Intolerance:

Gluten Free

Gluten intolerance and celiac sprue have become more wide spread than once previously believed. Approximately one in one-hundred people are now identified to have celiac, and others may be on the "gluten spectrum." For these individuals, avoidance of gluten in the diet is necessary for optimal health. Gluten is a protein which is found in wheat, rye, barley, spelt, triticale and oats which may be contaminated with wheat. Since these grains are commonly found in the typical American diet, avoiding gluten containing foods can be challenging. But here at Messiah College, we offer gluten free products in our special dietary needs area. You will be able to find gluten free breads, cereals, pastas, frozen entrees and desserts. Also, the staff in dining services is able to help any student with gluten intolerance through counseling and preparation of additional gluten free entrees with advanced notification.

Look for the

Gluten Free symbol to identify gluten free menu items
Lactose Intolerance:
Lactose intolerance is a condition in which a person is not able to fully digest lactose, a naturally occurring milk sugar. Lactose intolerance may range from mild to severe, and cause digestive difficulties. Foods that contain lactose include milk and dairy products. Most people with lactose intolerance can tolerate some lactose in the diet, but this varies from one individual to another.
You will find lactose free alternative products including low lactose milk and cheeses, soy milk, almond milk and other products in our special dietary needs area. Please check with the dining services staff to learn about entrée options that are lactose free. For those who have an allergy to milk protein, soy milk and almond milk are available. Check with Dining Services staff to review menu items which are milk and dairy free.
Vegetarian Options:

Vegetarian

Vegan

Some Messiah students have chosen a vegetarian or vegan lifestyle. For those students, Dining Services has added vegetarian options to the menu. The vegetarian or vegan lifestyle may appeal to different people for different reasons. For some, vegetarianism may be important for health reasons and for others, it may be a lifestyle choice that represents views on animal rights or religious beliefs.

There are several variations of the vegetarian lifestyle. Some vegetarians may include milk or eggs in the diet, while others do not. Vegetarians who call themselves vegans abstain from all animal products and by-products, and rely entirely on plant-based foods. For whatever reason or type of vegetarian lifestyle one chooses, Messiah College is committed to meeting these specialized dietary needs.

Look for the

Vegetarian symbol for vegetarian items and the

Vegan symbol for vegan items on the menu.
Therapeutic Diets:
Our staff at Messiah College Dining Services has shown a high commitment to providing meals which meet the needs for all our students. If you have a medical condition which requires a specialized diet, please contact our staff to meet your needs on an individualized basis. Dining Services has an excellent staff including an Executive Chef, Sous Chefs, Bakers and a Registered Dietitian to help meet these various specialized therapeutic dietary needs.
Remember, with a commitment for excellence, Messiah College Dining Services will strive to provide the best possible dining experience for all of our students.