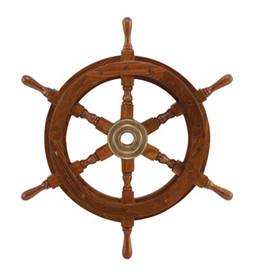 The HELM Program (Healthier Eating and Living at Messiah) has been designed by the Dining Services Team to help Messiah College students make healthier eating and lifestyle choices. The HELM program focuses on several components including healthy and alternative menu options, nutrition and lifestyle education, and a commitment to a sustainable healthy planet.
When you are at the HELM, you will have the resources to steer a course toward a healthier lifestyle. Explore these new HELM initiatives to launch your own personal health journey!
How do you use the HELM Program? It's easy. Look for the HELM tips on the Dining Services website at www.messiah.edu/dining and bulletins around the Messiah College food venues.