Molly Bletz, M.S. ('11 Biology)
Recent Masters Degree Recipient at James Madison University
"As an incoming student at Messiah College I never expected to gain what I have from the Biology Program. Early in my Messiah experience I was offered the opportunity to do amphibian conservation research under the direction of Dr. Lindquist and Dr Shin. I jumped at the chance as frogs, toads, and salamanders have fascinated me since I was a child. Much of my research was conducted during a summer research fellowship through the Steinbrecher program; however, I did research during the traditional semesters as well. I not only learned techniques of molecular research and developed relationships with my mentors, but contributed to the field of conservation research through co-authoring a publication detailing our findings. We are taking that research in a new direction this spring which has the potential to result in a second publication. Truly, I never expected to be published as an undergraduate! It has been a wonderful experience and preparation for furthering my education in graduate study!"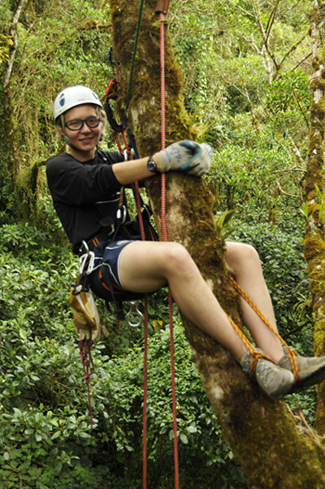 Molly Bletz has been recently featured by National Geographic (link) and other media outlets regarding her recent publication in Science Reports, a sister journal to Nature. Her article, "Widespread presence of the pathogenic fungus Batrachochytrium dendrobatidis in wild amphibian communities in Madagascar" can be read here.

Jennifer (Martin) Kline, MPH ('10 Biology)

Jennifer (Martin) Kline is a 2010 graduate of Messiah with a degree in Biology. She currently works as a Research Coordinator in the ER at Nationwide Children's Hospital in Columbus, OH, where she enrolls patients into national clinical studies and assists in managing those studies. Jennifer has also completed a Master's of Public Health (MPH) at The Ohio State University. She plans to use her degree to have a direct impact on underserved populations, specifically in areas of women's health, childhood obesity, and food security. When asked about her experiences at Messiah, Jennifer says, "My senior research with Professor Hannah Tims and my Human Anatomy TA position with Professor Sheri Boyce really helped me get my first job out of Messiah, as it separated me from other applicants. The small school and close-knit environment allowed me to form great relationships with professors who would later write letters of recommendation for jobs and for grad school. In addition, the levels of expectation and excellence are much higher at Messiah than at other institutions, which enabled me to develop a strong work ethic that now helps me balance work, school, and life."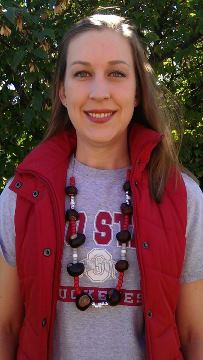 Andrew Tucker ('04 Environmental Science)
Environmental science alum, Andrew Tucker, has been making an impact protecting the U.S. Great Lakes from harmful, foreign aquatic invasive species.
Read Andrew's story here.