Engineering (B.S.E.)
Be part of something much bigger than a classroom exercise. Messiah College's unique engineering program allows students to develop projects with real world clients.
If you enjoy taking things apart to figure out how they work and make them better, then Messiah College's engineering program, which is accredited by the Engineering Accreditation Commission of ABET, www.abet.org, might be the right fit for you.
The program provides a balance of technical knowledge, broad education and Christian faith, in addition to a variety of real life experiences through the College's unique Integrated Projects Curriculum (IPC). In the IPC, you'll work on projects that meet the needs of a real-world client. You'll learn to think outside the box and engage problems in the broader context of environment, culture and economics by developing process, design, teamwork, leadership, project management and planning skills.
At Messiah College, you'll find plenty of ways to link what you're learning in the classroom with hands-on engineering experiences.

As an engineering major at Messiah College, you'll be able to:
Learn to use powerful computer design tools such as SolidWorks, LabView, Multisim, Ultiboard and a microprocessor simulation package.

Use state-of-the-art mechanical, electrical, environmental and biomedical engineering laboratories, as well as a professional machine shop and in-house circuit prototyping equipment.
Work alongside other students in projects related to communications technology, assistance for disabled persons, sustainable energy, transportation technologies and water resources.
Experiment with an automatic milling machine, manufacturing process lab, wind tunnel, machine shop, robotic assembly line, and even a new biodiesel lab and new solar power experimentation installation.
Major Requirements:

All engineering majors are required to choose one of the following concentrations: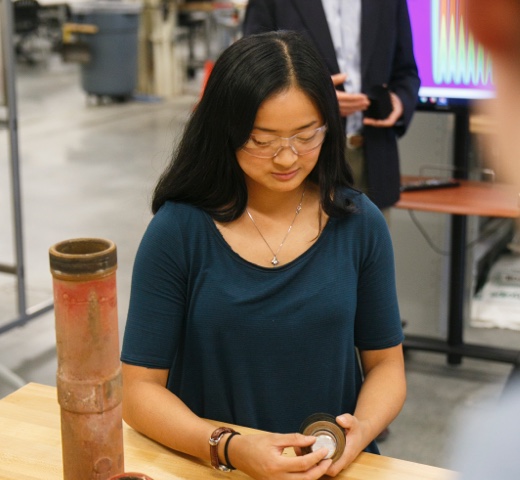 The Integrated Projects Curriculum (IPC) in the Department of Engineering provides students with a five-semester sequence of credit-bearing opportunities to engage their academic curriculum in the context of solving real problems.
Department of Engineering
Department Distinctives
100 percent of faculty has terminal degrees.
Messiah is the only Christian college in the country with an accredited program offering our unique mix of six engineering concentrations.

The Bachelor of Science in Engineering (BSE) degree is accredited by the Engineering Accreditation Commission of ABET, www.abet.org.
The Collaboratory for Strategic Partnerships and Applied Research (The Collaboratory) is an interdisciplinary laboratory where students, faculty and community partners work together to develop appropriate technologies and creative applications that address pressing problems of our world.
Recent projects include a light sport aircraft for medical missions, an oxygen concentrator for hospitals in developing countries, electric and hand powered vehicles for handicapped, solar power installations, water filtration systems and remote virtual coaching of young adults with Asperger's Syndrome.

Messiah was selected as one of six solar education sites by the state of Pennsylvania.