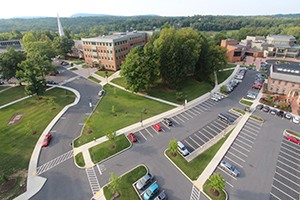 Emergency preparedness
Sending your child off to college can seem a bit unnerving regardless of whether the campus is 10 miles or 1,000 miles from home. We understand that you might feel anxious about all the new situations your student will experience without you, including dealing with a campuswide crisis or emergency. First, we want to assure you that the safety of all of our students is a top priority for Messiah College. We invest resources in making sure our response staff undergo proper training, and we invest time and energy into making sure students are equipped to respond to an emergency calmly and responsibly. Parents and families are important partners in helping keep our students safe, and we encourage you to familiarize yourself with our emergency response plans.
There are some things you should know/ways you can help:
Please encourage your student to sign up for the College's Text Message Alert System. Text messages will likely be the quickest way for your child to get information from Messiah in times of crisis. (The text message service is only available to students and employees at this time.)
Make a plan with your student in case of a campus-wide evacuation. We cannot emphasize enough the importance of having a mutually agreed upon evacuation plan that determines where your student will go in the unlikely event that we need to clear campus.
Familiarize yourself with some of the various channels Messiah will use to communicate in times of crisis: Facebook, Twitter, an emergency blog and the College website.
Remind your student to be vigilant about their personal safety, including locking car doors and residence doors, becoming familiar with the blue emergency phones around campus, reporting suspicious behavior and walking with friends after dark or using the Department of Safety escort service.
Thank you for partnering with us to make sure that our students are well educated about how to respond in times of crisis.