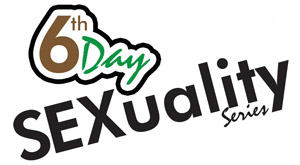 The 6th Day Sexuality Program equips Messiah College students to pursue healthy connections with God, self, and others. 6th Day is a reference to our sexuality being part of our creation in God's image. The following programs and events are not representative of every view of Messiah College.
Messiah College Harassment Policy
As an expression of our Christian values, Messiah College is committed to creating an atmosphere of dignity and respect for all people by fostering a learning, living, and working environment free from harassment based on race, religion, ethnicity, gender, national origin, age, disability, marital status, sexual orientation, amnesty, or veteran status.
Groups and Programs
These exits to engage students in meaningful ways regarding areas of sexuality. For information about any of these, please contact Mike Blount at mblount@messiah.edu.
RISE (Realigning Intimacy & Sexual Expression) - Women's group for sexual and porn addiction.
The Journey Group - Women's group for those recovering from abuse or other brokenness.
The Listening Place - For LGBT students.
MAP - (Men Achieving Purity) Men's program and groups across campus supporting men with porn and sexual addiction.
LGBT Advisory Team
LGBT Advisory Committee
Mission/Purpose: The purpose of this committee is to provide oversight and coordination of all co-curricular educational and service programming related to better LGBT awareness and understanding within the Messiah College context. In addition, the committee will recommend programming when perceived needs are not being met or "gaps" in programs exist.
Membership: Provost, Vice Provost/Dean of Students, College Pastor, Program Director of 6th Day Sexuality, Director of Student Involvement and Leadership, SGA President,VP of Diversity Affairs (SGA), two students appointed by the Vice Provost/Dean of Students
2016-17 Programs:
Sexism in Christianity - Sept. 29, 2016
Locker Room Talk - Conversation about Sexual Assault, Language, and People in Power - Nov. 30, 7 PM, Alex. Aud.
Sexual Oppression - with HRA - Dec. 1
Facing Fear - LGBT Documentary and Discussion - Feb. 21 and 22, (Alexander Auditorium), 8-9 PM (6th Day Sexuality)
Healthy Relationships through Disney – March 28, location TBD – 6th Day and Hannah McBride (Postponed)
Unseen Relationship Abuse - Invisible Signals, with Gaslighting film; sponsored by Minds Matter & 6th Day Sexuality - April 12, Location TBD
Walk a Mile in Her Shoes – sponsored by 6th Day, Gender Concerns Cmte (location/format TBD) - March 28 (Postponed)
Women's Support Group for Sexual & Porn Addiction - April 3-May 1
"Two Views on Homosexuality, The Bible and The Church" - Second Fiver Chapel Series, contact College Min, for more info.
2015-16 Programs:
Graceful Sides - Dialogue on Christianity and Sexual Identity with Justin Lee and Christopher Yuan (October 29, 2015)
Continuing the Conversation - Six week chapel book study with Justin Lee's book Torn, and Christopher Yuan's book Out of a Far Country (Fall 2015 Semester)
LGBTQ - Respond to Their Stories - Presentation and discuss about responding to LGBTQ friends and family members in partnership with Human Rights Awareness campus group (November 4, 2015)