The Mission of the Young Writers Workshop at Messiah College:
To enable students to become better writers in a safe and positive learning environment
To develop a community of writers that is established during the week and endures beyond the week.
To give students a foretaste of college experience and college level thinking and writing.
To introduce students to Messiah College in a way that will encourage them to think about Messiah as a future academic home.
To encourage students to understand the value of the humanities.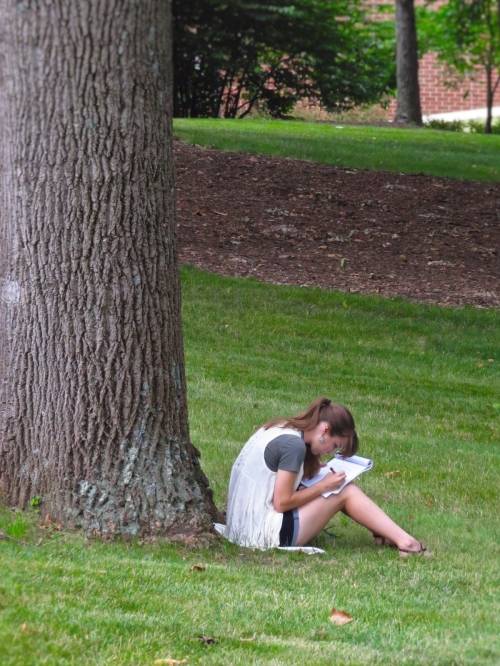 What You Will Learn
In Class Track Learning Outcomes
Students will read and extensively discuss works of short fiction and poetry by Dickinson, Whitman, Chekov, and Dostoevsky and others.
Students will learn to write original works of short fiction and poetry.
Students will learn to read and respond to each other's work effectively.
Students will learn how to revise their work in response to their peers.
Students will produce a portfolio of their own work and present a reading.
"Messiah's Young Writers Workshop was an experience I will never forget. The teachers and and professors were phenomenal, as well as incredibly approachable; I gained so much knowledge about one of my passions in a matter of four days. I was pushed to experiment with my writing, and I came away with so many new pieces. I was already considering Messiah as a potential school to attend, and now, after exploring the campus and getting a firsthand taste of college life, I am even more convinced that Messiah is a school for me."

2015 Young Writers Workshop Graduate
Out of Class Learning Outcomes
Students will learn to live together in a supportive academic community.
Students will learn more about what it is like to live and work in a college environment.
Students will learn about the mission and values of Messiah College.
Students will learn about the literary and cultural life of the Harrisburg Area.