Focal Points
How Messiah Alumni are Changing the World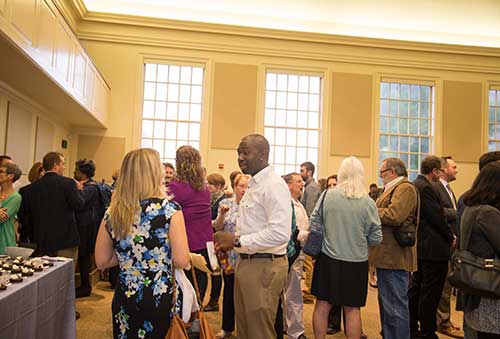 If education doesn't change the world in some way, is it truly education?
For the faculty, students, and alumni of Messiah College—where academic theories and Christian faith are integrated and applied to real-life situations—education necessarily changes the world.
But how, and to what extent? Of course we can't quantify the ripple effect of a Messiah education, but we can and did ask several Messiah professors, students, and graduates how their work in the world makes a difference. This sampling of their stories confirms the illimitable effect of our mission: that the intellectual and spiritual sparks fanned at Messiah continue to glow—inspiring hope and positive change on our campus, throughout Pennsylvania, and at countless points all over the globe.
Here are some of the ways Messiah students, alumni, and staff have been making contributions to our community worldwide:
To read the full version of the article, 20 Ways Messiah College is Changing the World, in Messiah College's Summer 2007 edition of The Bridge click here!
Pages in Focal Points
You are here: How Messiah Alumni are Changing the World