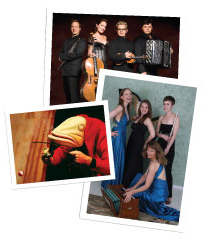 The Cultural Series is an annual performance series with a tradition of bringing world-class performers to Central Pennsylvania with quality repertoire from renowned artists.
Each season presents a diverse cast of performers—Celtic, jazz, classical, gospel, and everything in between.

Tickets can be purchased for each individual performance or for the whole season.
For more information about the Cultural Series, including this season's performances, please visit www.messiah.edu/culturalseries.