About
About the Archives
The joint Brethren in Christ Historical Library and Archives / Archives of Messiah College houses over one million documents, books, photographs, artifacts, audio and video recordings, and ephemera in multiple collections. Learn more about our various collections here (or by clicking the Collections link above).
Our museum features a rotating display of materials from both the denominational and College collections. Learn more about our museum and its physical and virtual exhibits here.
You can also learn more about our staff, our location on the campus of Messiah College, and our researcher policies and procedures by clicking on the links at the left.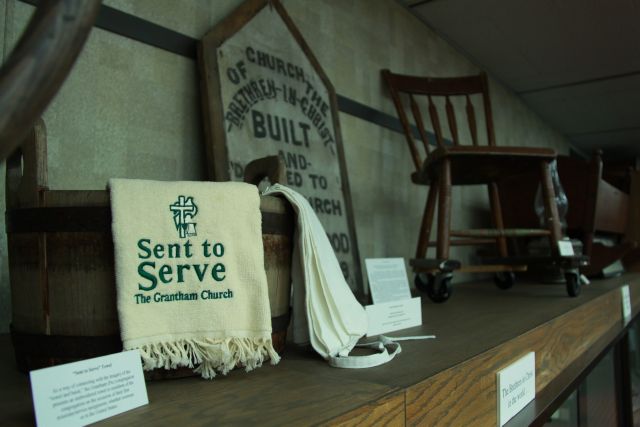 About the Brethren in Christ Church
Founded more than 200 years ago, the Brethren in Christ Church reflects the influence of three theological traditions: Anabaptism, Pietism, and Wesleyanism. The church began less than 30 miles from the present location of Messiah College, in Lancaster County, Pennsylvania. Today, the denomination has congregations in more than twenty-three countries around the world.
To learn more about the history and beliefs of the Brethren in Christ Church, click here.
About Messiah College
The institution now known as Messiah College opened its doors in 1909 as Messiah Bible School and Missionary Training Home -- a name that reflects its longstanding orientation toward Christian service. Founded by the Brethren in Christ Church, the school was originally intended to train aspiring missionaries for domestic and international service. Today, the College shares a covenant relationship with its founding denomination, and offers a robust academic program with more than 60 majors.
To learn more about the history of Messiah College, click here.