Faculty
All of the courses, whether online or in the classroom, are taught by Messiah College faculty who are experienced educators and accomplished scholars. Messiah's faculty will mentor you and encourage growth in your faith and your profession.
Dr. Shelly Skinner
Assistant Professor of Christian Ministries; Youth and Young Adult Ministries Program Coordinator
sskinner@messiah.edu
Dr. Shelly Skinner is a native Southern Californian. She received her B.A. and M.A. from Biola University and Talbot Seminary in La Mirada, CA, and her Ed.D. from The Southern Baptist Theological Seminary in Louisville, KY. She also served in a local church as the Minister of Youth in West Covina, CA for a number of years, and is coordinating the new Graduate Program in Youth & Young Adult Ministries as well as teaching undergraduate courses in Christian Ministries.
She is a movie fiend, who enjoys spending time with friends and family, long road trips, and reading in a local café and/or coffee shop.
Dr. Sharon Baker
Associate Professor of Theology and Religion; Scholarship Chair
sbaker@messiah.edu
Sharon Baker earned her Ph.D. in Religious Studies, with a concentration in Theology and World Religions at Southern Methodist University in Dallas, TX. She earned her Master's Degree in Theological Studies at Texas Christian University's Brite Divinity School. She also served as the pastor of Pilot Point Christian Church/Disciples of Christ in Pilot Point, TX for four years before moving to Messiah College, where she has taught theology and religion for the last seven years.

Dr. Baker has published two books (with another one on the way) and several articles in theology, religion, and film. The two most important aspects of her vocation are to teach students to think critically and to mentor them as they grow as Christians and servant leaders. She spends her free time reading, painting, traveling, and exercising.
Dr. Richard D. Crane
Associate Professor of Theology
RCrane@messiah.edu
Richard Crane holds a Ph.D. from Marquette. He earned a Master's of Divinity from The Southern Baptist Theological Seminary and a BA from Samford University. His research interests include post-liberal theology and Christian social ethics.
Dr. Stephen E. Gallaher
Associate Professor of Christian Ministries
SGallahe@messiah.edu
Stephen Gallaher earned his D.Min, from The Perkins School of Theology. He holds a Master's of Divinity from Lancaster Theological Seminary and a BA from Messiah College. Stephen is the founder and executive director of Salt n Light Youth Ministry. In addition, he has served as an Adjunct Professor of Youth Ministry at Wesley Theological Seminary in Washington, D.C. and Evangelical Seminary in Myerstown, PA. Stephen is passionate about equipping people for ministry among adolescents. For rest and renewal, Stephen enjoys hunting, trapping, camping, gardening, cutting firewood, reading along the beach in St. Martin, and working the family farm with his brothers.
Dr. Brian A. Smith
Assistant Professor of Old Testament; Biblical and Religious Studies Department Chair
BSmith@messiah.edu
Brian Smith earned his M.Phil. and Ph.D. from Hebrew Union College- Jewish Institute of Religion. In addition he holds a Master's of Divinity from Gordon-Conwell Theological Seminary and a BA from Taylor University. In addition to his role as a faculty member, Brian also serves as the Teaching Pastor and a member of the Pastoral Team in College Ministries Department at Messiah College. Brian's research interests stretch from ancient Mesopotamia to faith development among 21st century college students. Watching students engage ancient Israel and the New Testament through the lens of their own developing faith motivates him to continually wonder at the roles of the Bible, tradition, and experience in present-day spirituality.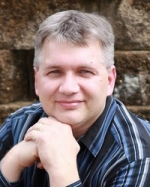 John King
M.A., M.Div., Adjunct Instructor in Youth & Young Adult Ministries
jking@messiah.edu
John King is a Ph.D. candidate at Regent University's program in counselor education and supervision. He holds a Master's Degree from Kutztown University in Counseling Psychology and a Masters of Divinity Degree from Biblical Seminary in Hatfield, PA. For the past 17 years, he has served in various roles as a pastor and currently serves as Associate Pastor of Adult Discipleship at Mechanicsburg Brethren in Christ Church (www.mcbic.org). He also has previous work experience as a school counselor, a mobile therpist, and a foster care social worker. Mr. King has also served as an adjunct instructor in Messiah College's undergraduate psychology and graduate counseling departments.
Mr. King is also the husband to Cindy, the father of seven children (some biological, some adopted), a band leader of their family's group: The King's Strings (www.thekingsstrings.com), and an ordained pastor in the Brethren in Christ Church. His research interests include fathering, particularly in developing a Christian alternative to the bar mitzvah. His dissertation working title is: The Essence of Becoming a Man: The Maturation of Boys into Adulthood. For more information about Mr. King, please check out his website: www.johnaking.com.
Elisa Joy Seibert
Ph.D., M.Div., Adjunct Instructor in Youth & Young Adult Ministries
seibert@messiah.edu
Dr. Elisa Seibert is a counselor and educator who earned her doctorate in counseling psychology from Gannon University and her M.Div. and M.A. in counseling from Asbury Theological Seminary. She is passionate about equipping pastors, lay caregivers, and counselors, and has taught graduate and undergraduate students in the areas of pastoral care and counseling since 1996. She regularly teaches in the Directed Study Program for Brethren in Christ pastors and lay leaders. Elisa's clinical specialty is college counseling and she has served at numerous university counseling centers around the country. She has also provided counseling in a multi-staff church, a community mental health center (with youth and their families), a retirement community, and a state hospital. Research interests include training clergy, lay caregivers, and counselors, as well as doing objective assessment of counseling skill knowledge. Professional and clinical interests include integration of spirituality in therapy, Cognitive-Interpersonal Therapy, Dialectical Behavior Therapy (DBT), group counseling, anxiety disorders, eating disorders, relationship issues, and culturally diverse populations.

Elisa is actively involved in the worship team at the Grantham Brethren in Christ Church and enjoys outdoor activities with her husband and two children.