Director of Alumni and Parent Relations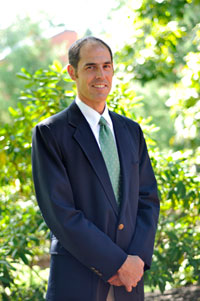 I serve as director of alumni and parent relations in an office full of excitement, creativity, and energy. Our office's mission is to advance connections with alumni and parents, striving to involve them as partners in educating men and women toward maturity of intellect, character, and Christian faith in preparation for lives of service, leadership and reconciliation in church and society. We accomplish this through events (on and off campus), communications, and the input and help from both our alumni and parents councils.
Jay graduated from Messiah College in 1992 with a B.A. in Communication. Jay took in the breadth of opportunities that Messiah offers its students by going on two cross cultural trips(Mississippi and England), a short term mission's trip to Haiti, and a semester of enrichment at the Philly campus.
Jay and his wife Valerie were married in 1996 and have four children; Raegan, Mekaelah, Gillian, and Elijah. The McClymont family lives in Camp Hill, after spending almost a decade living in and renovating a turn of the century home in midtown Harrisburg. Jay enjoys running and likes the challenge of competing in marathons.
Jay W. McClymont
Director of Alumni and Parent Relations
One College Avenue Suite 3023
Mechanicsburg, PA 17055
jmcclymont@messiah.edu
717-691-5252