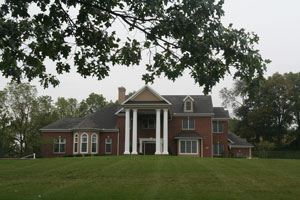 In the fall of 2009, the Phipps family moved into the College's new president's residence, Orchard Hill. The facility was a gift from the Board of Trustees and board members designed, planned, and funded the complete construction and public furnishings of the facility.
Orchard Hill is located directly across Lisburn Road from the main entrance to campus and includes space for hosting College events, large receptions, and dining. The basement area is used as a recreation room for student gatherings.
Since its opening in 2009, Orchard Hill has hosted hundreds of events for thousands of students, parents, alumni, employees and community friends.