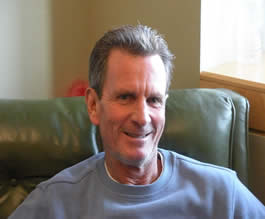 Donald A. Murk

Professor of Early Childhood Education and Department of Education Chair
dmurk@messiah.edu
University of Maryland College Park, Ph.D., 1992
Human Development
Penn State University, Harrisburg, PA, M.Ed., 1987
Curriculum and Instruction
Messiah College, Grantham, PA, B.S., 1979
Elementary/Early Childhood Education
Murk Academia Information
Research:
School Reform
School Leadership
Current Projects:
Recent Publications:
"Cultivate, Nurture, and Grow: The Spiritual Development of Children".
Courses Taught:
Educational Psychology
Child Development
Development, Cognition, and Learning
Advice for First-Year Students...
Teaching is the most difficult path you can choose but if you do it well, you can change the world.
Vocational Story :
I decided to be an educator because of a desire to change the system and make education better for all.
Hobbies:
Cycling, kayaking, gardening and baking.
Favorite Quote:
I know how idealistic it may sound, but it is my urgent hope that in the century ahead students in the nations' schools will be judged not by their performance on a single test but by the quality of their lives. It's my hope that students in the classrooms of tomorrow will be encouraged to be creative, not conforming, learning to cooperate rather than compete.
- Ernest L. Boyer