Brethren in Christ Study Conference 2015
What is the future of denominations in North America?
This question will be the focus of the 2015 Sider Institute study conference, "Life Beyond the Congregation: The Future of Denominations in the 21st Century." The conference will be held November 12-13, 2015, at Messiah College.
A conference program -- including major sessions, registration details, and other information -- will be released soon. Check the Sider Institute website and Facebook page for updates.
Keynote Speaker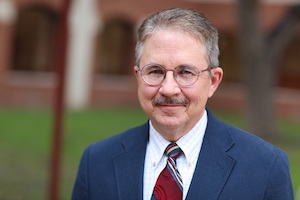 Dr. Roger E. Olson
is the Foy Valentine Professor of Christian Theology and Ethics at George W. Truett Theological Seminary at Baylor University. A self-described "evangelical Arminian," Olson is a recognized expert in historical theology. He holds degrees from the North American Baptist Seminary (M.A., 1978) and Rice University (M.A., 1982; Ph.D., 1984). He is the author of numerous books, including "
Reclaiming Pietism: Retrieving an Evangelical Tradition
" (2014) with Christian Collins-Winn, and "
The Journey of Modern Theology: From Reconstruction to Deconstruction
" (2013). His writing has appeared in many scholarly journals and popular periodicals, including
The Christian Century
and
Christianity Today
, and he blogs regularly at
Patheos
.