Brethren in Christ Study Conference 2015
What is the future of denominations in North America?
This question will be the focus of the 2015 Sider Institute study conference, "Life Beyond the Congregation: The Future of Denominations in the 21st Century." The conference will be held November 12-13, 2015, at Messiah College.
The conference will begin with a free and open-to-the-public keynote lecture on November 12, and will continue with an all-day conference on November 13. Click here to download a copy of the conference brochure.
Pre-registration is required for the all-day November 13 conference; the $30 fee covers lunch and snack & coffee breaks.
Registrations can also be submitted by downloading the brochure, filling out the Registration Card, and mailing it to Sider Institute, One College Avenue Suite 4033, Mechanicsburg PA 17055.
For more information, contact Shirley Groff, administrative assistant to the Sider Institute, at 717-766-2511 ext. 2025 or groff@messiah.edu
Brethren in Christ pastors can earn Lifetime Learning credit for attending the conference.
Keynote Speaker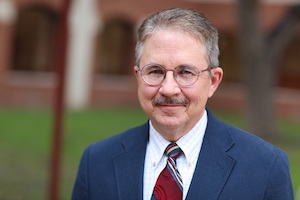 Dr. Roger E. Olson
is the Foy Valentine Professor of Christian Theology and Ethics at George W. Truett Theological Seminary at Baylor University. A self-described "evangelical Arminian," Olson is a recognized expert in historical theology. He holds degrees from the North American Baptist Seminary (M.A., 1978) and Rice University (M.A., 1982; Ph.D., 1984). He is the author of numerous books, including "
Reclaiming Pietism: Retrieving an Evangelical Tradition
" (2014) with Christian Collins-Winn, and "
The Journey of Modern Theology: From Reconstruction to Deconstruction
" (2013). His writing has appeared in many scholarly journals and popular periodicals, including
The Christian Century
and
Christianity Today
, and he blogs regularly at
Patheos
.
Major Conference Sessions & Presenters
Thursday, November 12, 2015

In Defense of Denominations
- Dr. Roger E. Olson, professor of Christian theology and ethics, Truett Seminary/Baylor University
Friday, November 13, 2015
How Denominations Can Survive in the 21st Century
- Dr. Roger E. Olson, professor of Christian theology and ethics, Truett Seminary/Baylor University
Why I Serve at the Denominational Level
- Panelists: Bryan Hoke, bishop, Atlantic Conference of the BIC Church U.S.; Hank Johnson, pastor of discipleship and youth ministry, Harrisburg (Pa.) BIC; Harriet Sider Bicksler, editor of Shalom! and Brethren in Christ History and Life; and Wanda Heise, chair, General Conference Board of the BIC Church U.S.
- Moderator: Dr. Emerson Lesher, president/CEO, Anabaptist Providers Group
Breakout Sessions
Does the Future Have a Denomination? New Means and Models of Denominationalism
- Dr. Chris Baeckert, executive director, Ecclesia Network
Can a Congregation Be the Church? The Brethren in Christ in the Post-Modern Church
- Dr. John R. Yeatts, senior pastor, Grantham (Pa.) BIC Church
Q&A with Roger E. Olson: How Denominations Can Survive in the 21st Century
Roundtable Discussion: The Future of Denominations in the 21st Century