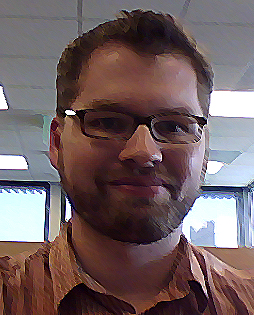 Patrick McCullough
Pat graduated from our department in 2002. He later completed a masters of divinity at Fuller Seminary in Pasadena, California, and is now writing his dissertation on Christian origins at UCLA. Pat has been an active writer, presenter and blogger for several years, and currently serves as the president of the Society of Biblical Literature Student Association.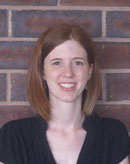 Jen Stallings
"In Messiah's department of Biblical and religious studies, I found a safe environment for asking difficult questions, as well as professors who were readily accessible, genuinely invested in my growth and supportive through my process of vocational discernment. My courses encouraged a level of academic work and theological reflection that prepared me well for seminary (Duke Divinity School '08), and they gave me valuable tools for applying Scripture faithfully to life's challenges– the ability to bring hope to a world that so desperately needs it. Over my four years at Messiah, I had numerous opportunities to explore my gifts and passions and to put my faith and learning into practice. I left with a deeper commitment to Christ, a broader understanding of who God is, and a clearer sense of my calling to serve God's people."

Jason Porterfield
Porterfield heard God's call to the city in a Messiah College chapel while listening to an Amish farmer tell how God had plucked him off the farm and dropped him into the inner city.
More and more Christians were fleeing the city to suburbia, this speaker continued, and Porterfield's heart was stirred with the needs of those left behind. This passion was fanned in classes and by participating on service teams. After college, he served as a city host with the Center for Student Missions, first in Philadelphia and later in Los Angeles. The poor now had names, face and stories. He read the Bible with the eyes of an urban dweller, affirmig his calling to live in the slums of Asia among the urban poor. Following Mother Theressa's example, he had found "his Calcutta." Now, with his wife, Laura and daughter Mikayla, he is living out his passion to love the oppressed of this world.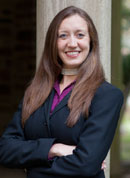 Melanie Howard
I hope that this letter finds you doing well as you undertake the college search process! As a 2008 alum of Messiah College where I majored in Bible, I myself am some years removed from the college search process. Nonetheless, I still vividly remember my apprehension, confusion, and concern as I tried to discern which college would offer the best fit for me academically, spiritually, and socially. In the end, my answer to that question was Messiah College. As you navigate this exciting and nerve-wracking time of your life, I hope that you too will consider Messiah College and the resources of its Biblical and Religious Studies department in your decision making.
When choosing a college, it was important to me to find an institution that would not only help me to grow into a mature scholar but would also equip me with the tools that I would need to serve the church in my future endeavors. Messiah did all of this and more. The community of students, educators, and administrators at Messiah supported me and encouraged me to grow in numerous ways both inside and outside of the classroom. Through both my classes and involvement in some of the very numerous extracurricular opportunities, I formed friendships with both students and faculty that have withstood the test of time.
The faculty members in the Biblical and Religious Studies department are an especial asset to Messiah's community. The professors are not only prominent scholars in their field, but they also deeply care about the academic, social, and spiritual success of their students in class and beyond. Both during my time as a student and since I have graduated, my professors in the Biblical and Religious Studies department made a point to check in with me frequently and offer me assistance in achieving my goals.
Without a doubt, I am who I am today because of the superior education and formation that I received as a student at Messiah College. Since I graduated from Messiah, I have been pursuing graduate degrees in Biblical Studies. Thanks to the courses, professors, and encouraging environment at Messiah, I have been more than adequately equipped to succeed in graduate-level education.
I know that the college search process can be an intimidating journey as various colleges vie for your attention. However, I hope that in the shuffle of making decisions you will give Messiah serious consideration. As you continue to weigh your options in the weeks and months ahead, you should feel free to contact me with any questions or concerns you might have as you consider whether Messiah is the right place for you. Blessings to you in your journey!

Julian (Jay) Forth
Julian (Jay) Forth, graduated in 2006 with a degree in Christian Ministries (Global Ministries concentration) and a minor in Peace and Conflict Studies. He entered Duke Divinity School in fall 2006, where he is working on a master's degree in Christian ethics. His longer-range goal is to help churches integrate their faith and practice with struggles for peace and justice.
"My time at Messiah was incredible and enriching. I thoroughly enjoyed the close relationships I developed during my time there, both with fellow students and with faculty members in my department. My professors were always open for impromptu discussions, and they took interest in my personal education with the utmost sincerity. Through the courses I took in the Biblical and Religious Studies Department, I learned that the Christian faith is far more relevant to our world than I had once believed. I came to learn the importance of facing the world "with the Bible in one hand, and the newspaper in the other." The Scriptures calls us not to run away or ignore the war, poverty, and hatred in the world, but to meet them with the Kingdom of God."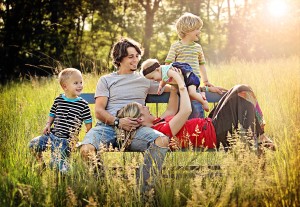 Keith Miller
Keith leads LifePath Church. He and his wife Bethany moved to Newark in the summer of 2011 to plant LifePath. Keith and Bethany are both originally from Pennsylvania, but they've found the transition very easy, because they absolutely LOVE Delaware, and the Newark area. Keith has served in full time Christian ministry for about 8 years. His passion is to plant the seeds for a multi-generational faith community, to help people experience the freedom of living in God's kingdom, and to make disciples of Jesus who can walk with others through the same process. He loves to teach the Scriptures, but gets even more excited about equipping others to be missional leaders in their own context, using the gifts God has given them to reveal God's love to world around them. You can read his (sometimes random) blog thoughts here. Keith and Bethany love camping with their twin boys Judah and Kylan, and daughter Sariya, and opening their house up to new and old friends, mostly to showcase Bethany's ridiculously good dinner-making abilities. Keith also has a deep love for disc golf, and you will undoubtedly be able to catch him on any of the local courses at any time of the year.

Derrick Whitmore
Derrick Whitmore received his degree in Christian Ministries in May 2002. Since then, Derrick has served as a youth pastor in two different churches—first at St. Paul United Methodist Church in Chambersburg, Pennsylvania, and currently at Shepherd of the Hills Church (United Churches of Christ) in Bechtelsville, Pennsylvania. In addition, Derrick continues to develop a ministry that uses various forms of media to share the Gospel with young people.
"I'm so grateful for all the Messiah professors who shared with me their passion for ministry and for God. Now I hope to share that passion with future generations. I am currently using everything I was taught in my Christian education, curriculum instruction, and youth ministries courses almost every day! My involvement in various campus activities gave me a good start, teaching me how to work in a team, serve others, and share the joy of the Lord."

Sarah Mae Eisele
Sarah Mae Eisele graduated from Messiah in 2001 with a degree in Bible. She then accepted a year-long ministry assignment at her Assemblies of God church in Marcy, New York, where she worked with youth and children, participated on the worship team, and preached in evening services. In 2003 she joined Youth With A Mission (YWAM), eventually working with a variety of people groups--Indigenous Australians, school children and prostitutes in Thailand, and teenagers in Australia. She is now living in Boston, studying for a Masters in Social Work and a Masters in Public Health at Boston University while working at a non-profit organization. After graduating she hopes to be involved in community development work.
"Upon graduating from Messiah College I immediately found my education rewarding, not only for the biblical studies abilities I gained, but also for the general education classes that gave me a wider view of the world and a greater appreciation for all that God has created. As I go further into the field of social work, I look back on my experience at Messiah and notice how my professors' views of God as a just and compassionate God influenced me, an undercurrent to everything I learned. My Messiah education allowed me to see this just God as important to every society and culture, though each place in the world has injustices that we are called to affect and hopefully change. As I step more into the calling God has given me, I find encouragement in various places--through other Messiah grads who pursue similar paths, from the activities of current Messiah students who serve others while on break from school, and from various professors and administrators who continue to offer me their friendship and support."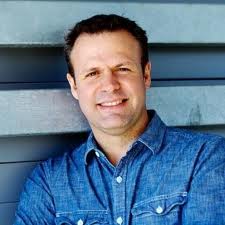 Dan Wilt
Dan Wilt graduated from Messiah in 1987 with a degree in Religion. He has been working with worship leaders in local communities for over 20 years. His innovations in online, live and university-level training models have been nominated for awards and proven encouraging in the lives of many creative leaders globally. He is currently a freelance writer, artist, educator and conference speaker, and has written for industry voices such as Worship Leader Magazine, Vertical Music and Vineyard Music. Dan also provides training content for WorshipTraining.com, and his radio moments of "spiritual storytelling" are heard by over half a million listeners on Keep The Faith Radio. His instrumental collaborative with Jeremy Dunn (keyboards, electronics and hammered dulcimer), Dunn & Wilt, creates instrumental and liturgical worship spaces. He keeps a blog at www.DanWilt.com, lives with his beautiful wife and three children in Franklin, TN USA.