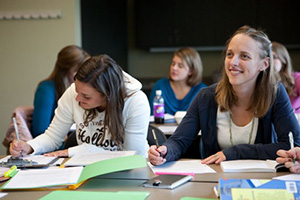 If you choose Education, you'll be part of one of our most popular majors. Messiah is well known for providing quality teacher training—96 percent of our graduates passed their national and state boards on the first attempt. You'll develop teaching skills in actual classroom settings, including an entire semester of student teaching.
Messiah is one of only a few Christian colleges to offer a Human Development and Family Science department, focusing on the role of the family in society. You'll gain firsthand experience through internships and service opportunities in schools, foster care and adoption agencies, prisons, hospitals, retirement communities, children's homes, and other social service agencies.
If human behavior fascinates you, the study of Psychology will help you integrate the relationship between your Christian faith and the study of psychology. You'll accomplish this through research and experiments, internships in the juvenile justice system, public health, public education, private institutions, hospitals, various social service agencies, and a capstone seminar course.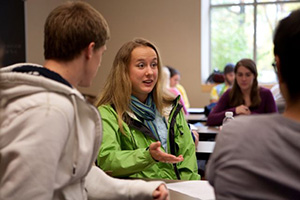 Understanding the connection between people and society is at the core of our Social Work major and our Sociology, Anthropology and Criminal Justice major. You'll seek social and economic justice for clients while interning at private and public service agencies. Concentrations in Anthropology and Criminal Justice will give you even more specific options in these areas.
Many of our family studies, psychology, sociology and social work graduates choose careers within these fields, in human services, or in related professions while others pursue advanced degrees.
Business majors have a world of career options. Each one has special features to suit different skills and personalities. At Messiah College, you'll have plenty of reasons to be confident in your education—one that will prepare you well to compete in today's global marketplace.
Information on About the School