Committees
Diversity Committee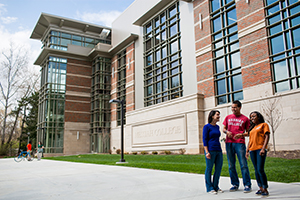 The Diversity Committee is the central committee that oversees all aspects of inclusive excellence initiatives on campus. Its task is to assist the College community in attaining institution-wide excellence in education through the pursuit of diversity and inclusiveness. The Diversity Committee is a functional, flexible, and results-oriented structure. This committee is chaired by SAPPDA. It oversees committees and working groups that address specific aspects of diversity on campus that pursue specific agendas related to the Diversity Strategic Plan.
Committee on Race, Ethnicity, and Reconciliation (MICAH)

The Racial Justice and Multicultural Education Committee develop recommendations for programs and policies of benefit to people of color and to our College mission of reconciliation. Student representation on this committee is determined by positions held in the Student Government Association.
International Student Advisory Committee

The International Student Advisory Committee reviews and addresses special needs that international students may encounter at the College. The Student President of ISA/MuKappa serves on this committee.
Gender Concerns Committee
The Gender Concerns Committee educates, encourages, and empowers students and employees to become agents for change and transformation concerning gender issues on campus and beyond. Three students—one male and two females—are appointed by SGA