The mission of the Messiah College Department of Biological Sciences is to be a teaching and learning community focused on the biological sciences, in the context of a vibrant Christian faith.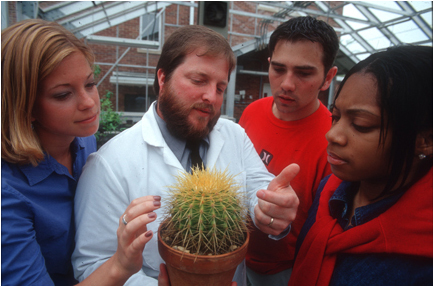 Consistent with Messiah College philosophy, the Biological Sciences faculty seek to integrate the practice of science with the belief that God is the source of all truth and the one who created persons to glorify God within their environment and society. The faculty further affirm that God's ordination of humans as stewards of His Creation empowers and requires us to respect the value of all life and judiciously use the knowledge gained from scientific pursuits to work toward redeeming Creation.
Central to and informing the program and curriculum is the Christian world view with its affirmations of God, humanity and Creation as understood from Scripture. Throughout the science curriculum, emphasis is placed on the conviction that the competent and ethical practice of science can serve as a way of glorifying God. As practitioners of science, there is a lifelong responsibility to self-directed learning and professional education, as knowledge is gained and revealed.
The mission of the department also extends to students outside the department that are in service courses. All students are given a basic understanding of the contributions and limitations of science which, when integrated with their faith, will help them as citizens to be able to make sound judgments regarding scientific activities as they impact both the individual and society.