Reunions are milestones. Reunion giving provides the opportunity for alumni to celebrate those milestones in a way that honors their own experience while also making a world of difference for current Messiah students.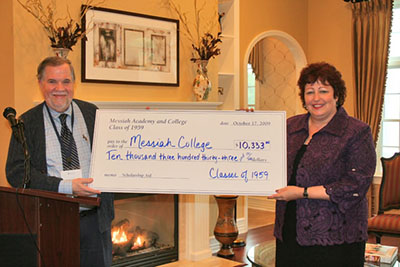 Each year, Messiah College is privileged to welcome alumni back to campus to celebrate their reunions during Homecoming. Reunions are a wonderful opportunity to reconnect with classmates and friends, relive special memories, and renew a relationship with Messiah.
Reunion gifts are given by the 5th, 10th, 25th and 50th reunion classes and provide a special opportunity to give back to the College as a unified class. Reunion classes work together to present a significant class gift to the College that expresses appreciation to the College for the education that was received many years ago while simultaneously leaving a legacy for the next generation of Messiah College students.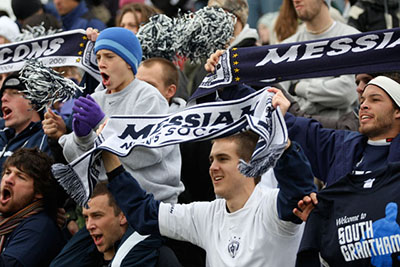 At Homecoming 2013, reunion class gifts will be presented by the following classes:
2008 - 5 Year Reunion
2003 - 10 Year Reunion
1988 - 25 Year Reunion
1963 - 50 Year Reunion
Updates will be posted to this site as Homecoming 2013 approaches.