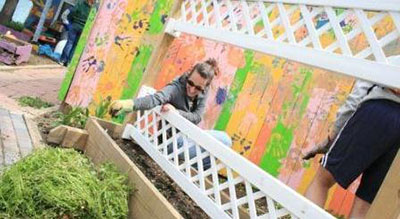 By the time they graduate, 99% of Messiah students have participated in some kind of mission or service project as they learn to be the hands and feet of Jesus Christ in a hurting world. Through their efforts, Messiah provides approximately 60,000 service hours to the community and beyond, translating into a monetary value of nearly $80,000 every month.
Your gift helps to sustain and encourage growth in these faith-building projects. From providing scholarships for independent student missions or service projects, to supporting College-sponsored teams ministering in locations such as China, Belize, or Uganda, your gift enables our students to bring the Kingdom of Christ to a hurting world.
For more information on all the service and outreach programs administered and organized by Messiah's Agapé Center, please click here. You can also make a gift to missions and service online.