Every Gift Matters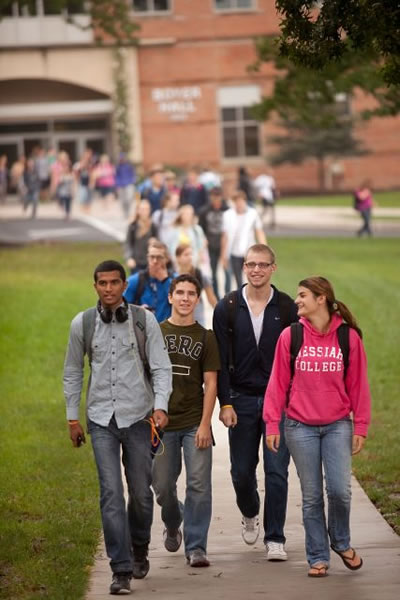 No gift is too small to make a difference at Messiah College. In fact, even modest gifts to the Messiah Annual Fund add up to make a significant impact. Consider these facts:
If each alum were to give a gift of just $25, an additional $600,000 would be raised to help meet the needs at Messiah College—a significant amount that illustrates just how much gifts of all sizes matter.
Foundations look at giving participation rates when considering grants to Messiah College. The amount that a donor gives is often not as important as how many donors give. High participation rates can help the College secure significant grant revenue, which in turn provides resources for everything from buildings to research grants, and more.
National publications like U.S. News & World Report use alumni participation in particular as a factor in ranking Messiah College. Messiah's ranking matters because it tells prospective students that Messiah College is worth their investment.

At Messiah, we value and appreciate gifts of every size!