Philip J. Lawlis, Ph.D.
Director of Counseling and Health Services
Licensed Psychologist
Ph.D. in Clinical Psychology,
University of Kansas, 1980
On counseling staff since 1980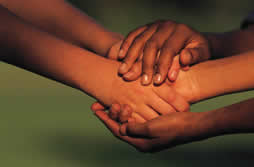 Ellie Addleman, M.S., LPC, NCC
License Professional Counselor
National Certified Counselor
M.S. in Counseling,
Shippensburg University, 1986
Joined counseling staff in 1986
Christine Anderson-Barnes, Psy.D.
Licensed Psychologist
Psy.D. in Psychology,
Rosemead School of Psychology Biola University, 1990
Joined counseling staff in 1998
Michael Blount, M.A.
Counselor
M. A. in Counseling Psychology, 1996
Bethel University, St. Paul, MN
Joined counseling staff in 2001
David Brown, M.S.W.
Counselor
Masters in Social Work,
University of Maryland at Baltimore, 1983
Joined counseling staff in 1994
Debra Danielson, M.A., LPC, NCC
Licensed Professional Counselor
National Certified Counselor
M.A. in Pastoral Counseling and Psychology, Ashland Theological Seminary, 1981
M.A. in Mental Health Counseling, Lancaster Bible College and Graduate School, 2011
Joined counseling staff in 1994
Marcelle Giovannetti, M.S., NCC, CADC
Certified Alcohol & Drug Counselor
National Certified Counselor
M.S. in Counseling,
Shippensburg University, 2014
Joined counseling staff in 2014