Message from the Director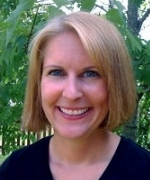 Welcome to the Graduate Program in Counseling at Messiah College. We are committed to helping students attain the awareness, knowledge, and skills necessary for professional counselors who wish to help meet the needs of today's society.
The counseling program at Messiah emphasizes personal growth. We encourage each student to gain competencies, values, and beliefs that will enhance and facilitate the helping process. Our faculty is a diverse group of experienced counselors and scholars who will take time to mentor you in your education, faith, and career. We are passionate about developing the next generation of counselors and meeting the needs of our students.
Students who successfully graduate with a counseling degree from Messiah are prepared to sit for the appropriate licensing or certification exam on their track and professional goals; the professional counseling licensure exam (LPC), the marriage, and family therapy licensure exam (LMFT), or the Praxis exam to become a certified school counselor in Pennsylvania and/or many other states. With a master's degree in counseling, graduates can expect to make a lasting impact on their communities, colleagues, students and students' families.
Graduates have successfully obtained positions in elementary and secondary schools as well as community mental health organizations, services agencies, substance abuse facilities, hospitals, and crisis units.
If you have a desire to learn and grow as you prepare to serve society as a counselor, I encourage you to join us in the counseling program at Messiah College.
Please feel free to contact me directly if you have any questions.
Heather Barto, Ph.D., LPC
Director of the Graduate Program in Counseling
hbarto@messiah.edu