Distinctives
What makes Messiah's graduate program in business and leadership different?
Messiah College has a strong tradition of developing and mentoring leaders who are a faithful and ethical presence in business, church and society. Our programs are intentionally designed for successful working professionals who want to grow as leaders, advance their career and gain valuable insights and experience. Offering the academic distinction of a nationally ranked, accredited Christian college, the following are some of the key advantages that distinguish Messiah's business and leadership graduate programs.
Faith integration: Program emphasis is placed on integrity, ethics and the integration of Christian faith.
Mentorship and coaching: You will be mentored by Christian professors who care about you and are experts in their fields, accomplished leaders and exemplary educators. Our faculty will assist you in meeting your career goals and encourage you to consider them from a Christian-faith perspective.
Smart, experienced peers: You will be in class with students who are successful, experienced professionals from a variety of educational and career backgrounds—each of whom has at least three years of professional experience. Our students are part of a diverse network of faithful leaders from professions such as accounting, finance, management, sales and marketing, health care, engineering, education, social services, government and non-profit organizations.
Flexibility: As a fully online program with multiple start dates, and new courses beginning every eight weeks (capstone courses are an exception and are semester long), you are able to complete the program while balancing the needs of your professional and personal life. You can start with one of our certificate programs and then transition seamlessly to either the M.A. in Strategic Leadership or the MBA.
Customization: Our unique coursework offers experiential exercises and field projects that are rooted in your work, career and vocational needs.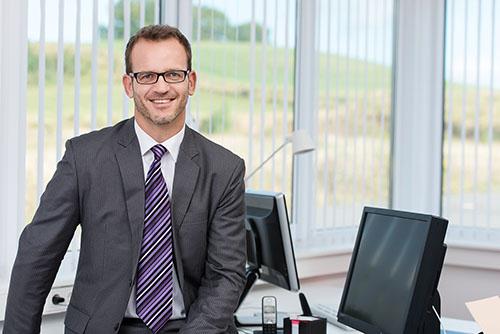 Who is enrolled in the business and leadership programs?
Messiah's business and leadership programs include professionals who hold leading positions in a variety of industries and companies.
Learn more about our students.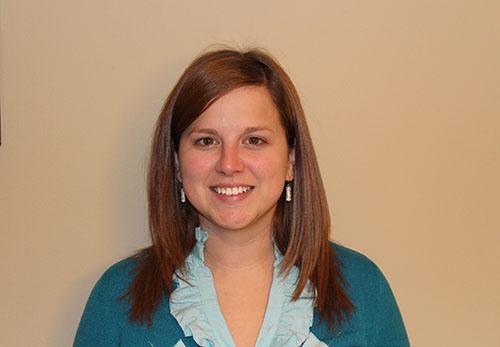 Katie Galaska
Graduate student, MBA
"After attending Messiah for my undergraduate degree in accounting and recognizing how strong the business department is, I couldn't imagine obtaining my MBA from anywhere else. Messiah seamlessly incorporates the Christian faith into business to build leaders who are faithful and ethical."
Information on About