Business and Leadership Faculty
All of our business and leadership professors are committed to Messiah College's Christian educational mission. They are experts in the field of business, accomplished leaders and exemplary educators. Our faculty will take time to mentor you and help you meet your career goals. They will encourage you to consider your faith, the faith of others and the relationship between business and leadership from a Christian faith perspective. We invite you to read more below about the talented teacher-scholars in our business and leadership graduate programs.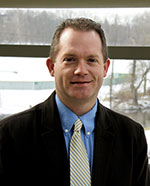 Rob Pepper
Rob Pepper
Rob Pepper has served at Messiah College since 1993 and currently directs the Graduate Programs in Business and Leadership and is an assistant professor of leadership studies. He teaches courses in strategic leadership in higher education, leadership theory and development, principles of management, leading organizational change and strategic management. He was instrumental in developing Messiah College's leadership development model, and held numerous roles in student affairs including career development, leadership development and athletic coaching. He enjoys serving as a consultant for several non-profit organizations as well a leadership and career coach. His research interests include leadership development, organizational development, and strategic planning.
Education
BA in History, Social Studies, Messiah College
MS in Counseling, College Student Development, Shippensburg University
PhD in Organizational Leadership, Regent University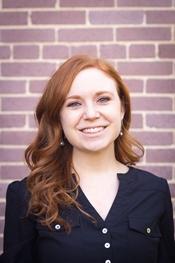 Melissa Cohen
Melissa Cohen
Melissa Cohen is an Adjunct Instructor of Marketing and Communication, and also serves as the Executive Assistant to the President and Assistant to the Board of Trustees at Messiah College. Prior to teaching at Messiah, Melissa managed the corporate event marketing strategy for the retail sales channel at Time Warner Cable. Her areas of interest include marketing communications, brand management, consumer behavior, and event planning. In her spare time, Melissa serves as a worship leader and enjoys playing a variety of instruments with her husband Paul.
Education
BA in Communication, Messiah College
MS in Integrated Marketing Communication, Eastern Michigan University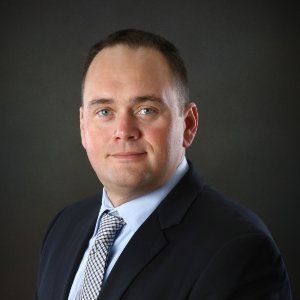 Kristopher Cravey
Kristopher Cravey
Kris Cravey is an Assistant Professor of Business. With 20 years experience in the energy sector, he brings a wealth of industry leadership and experience to the Graduate program in Business and Leadership. Prior to teaching as Messiah, Kris served as Vice President at Day & Zimmermann - a century old, family-owned company that ranks in the Forbes Top Private companies list with $2.2B in annual revenue and 21,000 employees worldwide. His research interests include the integration of faith in business and leadership, organizational culture, implicit leadership theory, industrial safety, human performance, business strategy, operational execution, New Testament theology, and discipleship.
Education
BA in Bible & Theology, Christian Life College
MA in Practical Theology, Regent University
MBA Regent University
PhD in Organizational Leadership, Regent University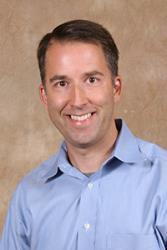 Christopher Howard
Christopher Howard
Christopher Howard is an Adjunct Professor of Business and Leadership at Messiah College. He holds the rank of Associate Professor of Business Administration at Pfeiffer University, NC where he was awarded with the Exemplary Teaching Award. He currently teaches undergraduate and graduate business and leadership courses and advises the international business club at Pfeiffer. Dr. Howard has teaching and leadership experience in US. Mexico, Italy, Czech Republic and Germany. Dr. Howard has taught at University of Mainz, Germany Grand Canyon University, Chowan University and Shorter College. In addition to his work in higher education, Chris has served as a Project Manager at Men at the Cross and as Community Director with Young Life at the USAG Hohenfels, Germany. His research interests include servant leadership, transformational leadership, leadership ethics, international business and cross-cultural leadership.
Education
BS in Management, Carson Newman College
MBA Business Administration, St. Louis University
PhD Organizational Leadership, Regent University

Nance McCown
Nance McCown
Nance McCown is the Co-Chair for the Department of Communication and is an Associate Professor of Communication. Her areas of interest include; leadership influence on internal public relations, public relations and activism, and public relations ethics. Nance was awarded the Robert and Marilyn Smith Excellence in Teaching Award – 2011. In addition to presenting research at national conferences and regional professional seminars, Nance also serves as a submission reviewer for scholarly conferences and journals. Nance is a faculty Advisor for the Public Relations Student Society of America – Messiah College Chapter. Her hobbies include serving as worship leader and youth mentor. She also enjoys knitting, geocaching, gardening, getting lost in a great book, watching movies, rising to challenges, and enjoying an ice-cold Coca cola.
Education
BA in English (with teaching certification), Allegheny College
MS in Journalism, Purdue University
PhD in Public Relations, University of Maryland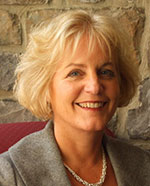 Connie Ostwald
Connie Ostwald
Connie Harris Ostwald is an adjunct professor of business and leadership at Messiah College. An executive coach with Coaching to Authenticity Inc., Connie has conducted leadership training and capacity building for senior level NGO and nonprofit professionals and created and implemented leadership coaching experiences for young professionals around the world. She has done extensive training with Minds at Work, an organization founded by Robert Kegan and Lisa Lahey at Harvard Graduate School of Education. Prior to her role at Messiah College, she has served as a professor of economics and development at Eastern University, Colorado Christian University, The Colorado School of Mines and Regis University.
Education
BA in Economics and Environmental Studies, University of California
MA in Business, Marketing and Management, University of Colorado
PhD in International Economics, University of Denver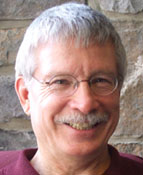 Gary Ostwald
Gary Ostwald
Gary Ostwald is an executive coach, leadership development consultant, and founder of Coaching to Authenticity, Inc. In addition to his faculty role at Messiah College, Gary also serves on the faculty at Eastern University's PhD in Organizational Leadership program. Previously, he was on the faculty at the University of Denver's Daniels College of Business where he taught management and leadership courses in their MBA program and he served as the chair of the department of business at Colorado Christian University. Gary has done extensive training with Minds at Work, a leadership development organization founded by Dr. Robert Kegan and Dr. Lisa Lahey, faculty at Harvard University. Gary's coaching clients include business owners, corporate executives, emerging leaders, and managers. His client organizations include Allstate, State Farm, DuPont, the City and County of Denver as well many small, privately owned businesses. He has authored numerous titles including "Lead with Authenticity" (2006). Gary has held engineering and management positions in Fortune 500 firms, beginning his business career with 3M Company as an industrial engineer. Gary enjoys sea kayaking, trail running and bicycling.
Education
BS in Industrial Engineering, North Dakota State University
MBA, University of Denver
PhD in Human Communication Studies, University of Denver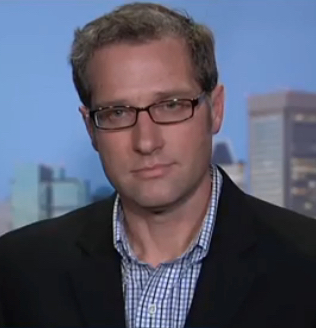 Keith Quesenberry
Keith Quesenberry
Keith Quesenberry is Assistant Professor of Marketing. He previously taught at Johns Hopkins University, Temple University and West Virginia University. Prior to teaching, he spent nearly 20 years in marketing and advertising as an associate creative director and copywriter at advertising agencies such as BBDO and Arnold Worldwide. Quesenberry has made appearances on MSNBC and his research and expert opinion have been featured in publications such as the Harvard Business Review, The New York Times, Entrepreneur magazine and Forbes. His research has been published in journals including the Journal of Marketing Theory and Practice and the International Journal of Integrated Marketing Communication, plus Ad Age Research Reports. Follow him @Kquesen on Twitter or follow his blog at www.postcontrolmarketing.com.
Education
BA in Journalism and Advertising, Temple University
MS in Integrated Marketing Communication, West Virginia University
Michael Zigarelli
Michael Zigarelli
Michael Zigarelli is a professor of leadership and strategy at Messiah College. His previous academic posts include assistant professor of management at Fairfield University, dean of the School of Business of Regent University and endowed chair and associate professor of management at Charlestown Southern University School of Business. His research in the fields of management, practical theology, law, and ethics has appeared in a number of scholarly journals and magazines, and he is the author of ten books, including "The Messiah Method," "Influencing Like Jesus," "The Minister's MBA," "Cultivating Christian Character," and "Management by Proverbs." His work has been translated into several languages. Dr. Zigarelli is also the creator of Christianity9to5.org and Assess-Yourself.org. He lives in Hershey, Pa., with his wife Tara and their four children.
Education
BA in Economics and History, Lafayette College
MA in Industrial and Labor Relations, Cornell University
PhD in Human Resource Management, Rutgers University